Advertisements
Asanda Hanabe (born 6 January 1990) is a South African actress and singer who rose to fame as a finalist on the SABC3 reality talent search The Final Cut, in 2017.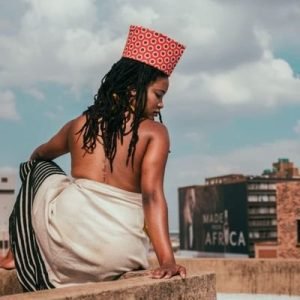 Asanda Hanabe Age
She was born on the 6th of January 1990 in South Africa. As of 2023, she is 33 years old and celebrates her birthday on January 6th every year.
Education
She graduated from The High School for Girls Potchefstroom in 2007 and furthered her studies with the Abelusi Training Program at the Steve Biko Centre, from 2011-2015.
Career
Asanda Hanabe was one of the 14 contestants who advanced to the final round of SABC3's talent competition The Final Cut in 2017. Contestants competed in weekly dramatic challenges for a chance to win one of two roles on SABC drama series.
Advertisements
Asanda finished third on the program, but soon after, she was given the recurring role of Numbulelo on the SABC1 soap opera Generations: The Legacy. She made her debut in the part on December 21, 2017.
She continued to portray the character up until 2020 and then made a brief comeback in 2022.
On August 12, 2018, she landed a guest appearance in an episode of the SABC1 miniseries Emoyeni.
The program was the first in a miniseries series called "Woza Nazo" that aired on SABC1 in 2018.
In the two years that followed, Asanda made appearances in the short films Isidima (2019) and Songs About My Mother (2020).
She was then given the recurring part of Anna on the Mzansi Magic soap opera The Queen, where she made her debut in Season 5, Episode 203 on May 5, 2021.
Asanda Hanabe received her first television lead the following year when she was chosen to play Phumzile, the ambitious sidekick of Melusi (Bongile Mantsai), in the SABC1 drama series Identity.
Net Worth
She has an estimated net worth of $100,000 which she has earned as an actress.
Advertisements