As intellectuals, our brain is, without doubt, one of our most valued assets. For a fact, it's a vital part of our body, and hence, must be cared for and put to use constantly to improve its capabilities.
Excitingly, we need not be excessively wealthy to improve your brain abilities. All that is needed is to invest sufficient time daily to improve your brain. And regardless of our current level of intelligence and age, studies have shown that there is always a large room for improvement.
Consequent to the foregoing, couched in words are activities that have been proven to be beneficial to the brain which anyone can indulge in to keep their brain functioning optimally all the days of the week. With no further ado, let's and enjoy a spine-chilling, scintillating and exhilarating swim across to its very end.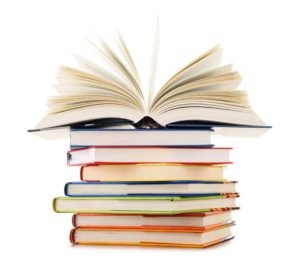 BELOW ARE THE MEMORY SHARPENING ACTIVITIES.
• READ BOOKS TO EXPLORE YOUR CREATIVITY
Books provide access into many worlds we may not have access to in real life. Books enlighten, educate, inform and helps improve our communication skills by furnishing us with new words with which we can expand our vocabulary.
The importance of living on experiences contained in books and knowledge obtained from books cannot be overstated. A sharp memory is largely a function of how many books you have devoured. So, pick a book and read; books are the perfect medications for mitigating empty-headedness and promoting ingenuity.
• LEARN TO SPEAK A NEW LANGUAGE
Studies have shown that an individual's ability to speak many languages is a sign of high intelligence. And learning to speak more languages can help improve one's brain capacity.
Learning a new language sharpens the memory and comes with the added advantage of building new productive relationships with people in distant places. It places you in a good position for numerous opportunities.
• LEARN TO PLAY MUSICAL INSTRUMENTS
Learning to play an instrument early in life helps with clarity of thoughts at old age. Musical experience boosts mental function that has nothing to do music, such as memory and ability to plan.
It also helps with greater hands control co-ordination. Plus, it is fun and it is never too late to start.
• INTERACT WITH FRIENDS
Talking with others actually sharpens the brain. Studies show social activities improves the mind. Through socialization, you learn and help your brain improve. So, volunteer, sign up for a class or call a friend!
• AVOID EATING JUNK MEALS
Do your brain a favour by choosing to eat foods that are good for your heart. Eat foods with the needed nutrients for brain development.
Junks consumption predisposes to uncontrollable weight gain and obesity. So, eat good meals in the appropriate proportion. Remember, you are what you eat.
• LISTEN TO RADIO
The digital age is fast rendering this rather primitive technology obsolete. Many people spend more time with their phones handy, chatting with friends.
The vast majority of information passed across to the general public using title media passes us by reason of neglect. An hour listening to an educative program on the radio sometime could be more beneficial than reading the wrong book for 5 hours.
• VISIT A MUSEUM, ZOO, ETC.
Learning new things should not be limited to the four walls of a classroom alone. The fact is, anyone with an obsession to learn only in the classroom is yet to start learning as classroom lectures only are insufficient in the contemporary world.
Nice recreational places such as the museum, zoo, etc., are good locations to advance our wittiness.
• SLEEP
Good sleep is beneficial and crucial as good meals to the well-being of any individual and its value cannot be overstated.
Sharpening your brain by learning new things is an intellectual exercise and a good sleep is best after such exercise. It will help the memory further and boost your mood. As adults, you need 7-8 hours of sleep every night.
• EXERCISE
Exercise, especially the kind that gets your heart rate up like walking or swimming, has mental pluses, too.
Physical activity has been shown to increase blood supply to the brain and improve links between brain cells. Staying active can help memory, imagination, and even your ability to plan tasks.