Heinz Winckler (born 22 March 1978) is a South African musician and singer who was the winner of the inaugural series of Idols (South Africa).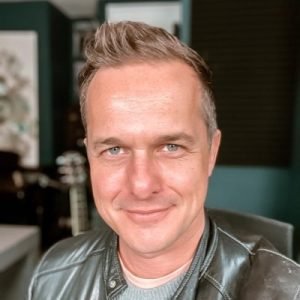 Heinz Winckler Age
He was born on the 22nd of March 1978 in Stellenbosch, South Africa. As of 2022, he is 44 years old and celebrates his birthday on March 22nd every year.
Heinz Winckler Wife
On the 2nd of October 2006, Winckler married Alette de Klerk. The couple spent a two-week honeymoon on the Greek islands of Paros and Santorini.
Career
Winckler made his debut on South African television in June 2002, when he won the first South African M-Net Idols competition (South Africa's version of American Idol) and a big recording contract with Sony BMG Records.
He played "Once In A Lifetime" twice in front of a 500-person live crowd and millions of television viewers.
For the film "Treasure Planet," Walt Disney used his talent to perform one of the credit songs, "Chasing Shadows." The film was a box office success in South Africa, making over R3 million in its first weekend.
Heinz made his worldwide debut in 2004 by performing and touring in the United States, the United Kingdom, and Canada.
He played at Ukkasie at the Royal Albert Hall in London as part of the 10-year celebrations in South Africa, and then went on to play Tony in a community theatre production of West Side Story in Toronto, Canada.
His second album, "Come Alive," was released in September 2004 (produced by Marius Brouwer). 'Can't Lose With You,' the first radio single from this pop album, achieved #1 on a lot of radio stations.
Heinz Winckler Net Worth
He has an estimated net worth of $100,000 which he has earned as a musician.