Advertisements
There is actually no perfect Television, but Hisense TVs are really close enough. They are considered as one of the most popular of brands, and they surely make an average South African's list of the top five most known TVs in South Africa. Hisense TVs surely have staked their claim to be among the very best in the business.
Before you consider a TV among the best, what are the characteristics you expect in a television? Wonderful picture quality? Tantalizing sound output, smooth functionality, easy usability, durability? Hisense TVs get a top grade in all these qualities and should in fact be graded with the likes of LG, Samsung, Panasonic and other top TV brands available in South Africa.
You can find Hisense TVs available in various types, sizes and grades. They come as smart TVs, LEDs, LCDs and other types of televisions, just like other TV brands. In terms of features, picture quality and of course, prices, Hisense TVs vary.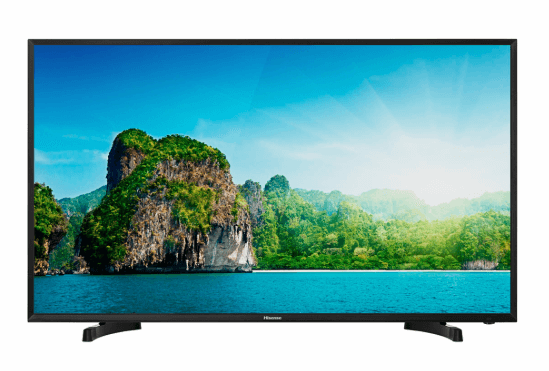 Most of their available TVs are equipped with USB ports and support connectivity with external devices like PCs while some few others are internet enabled. The TVs also come in different sizes. Hisense manufacture televisions from as small as 22 inches to as high as 70 inches.
Advertisements
In this post, we will consider the prices of Hisense TVs in the South African market today. We will take a look at the prices of their various TV sizes in the current market.
Advertisements
Prices of Hisense TVs in South Africa
You might still be doubting the quality of Hisense TVs, but just try to get one and watch for just a few minutes. Over time, Hisense TVs have evolved to be among the best TVs available worldwide. Gradually they are developing a strong market and in a few years to come can match the market value of LG and Samsung.
Hisense televisions maintain a classy picture quality coupled with very nice design, regardless of the size although they may be some very few inches behind some types of high-tech TVs.
Hisense TVs are always readily available in South Africa. You can buy them directly from brand manufacturers or local distributors across the country. They are also available in online gadget stores and contemporary suppliers. The TVs as earlier mentioned vary in inches, designs and types. These factors bring about one of the main reasons for variation in prices. The larger the TV size, the more expensive the TV.
Let us take a look at the prices of the most popular Hisense TVs in South Africa today.
Hisense 24 inches LED TV: R1,640 – R2, 064
Hisense 32 inches LED TV: R2,150 – R2,580
Hisense 43 inches LED TV: R3,960 – R5,160
Hisense 49 inches LED TV: R4,350 – R4,730
Hisense 50 inches LED TV: R5,940 – R7,310
Hisense 50 inches Smart UHD TV: R8,170 – R9,460
Hisense 55 inches LED TV: R7,267 – R7,740
Hisense 55 inches curved LED TV: R9,290 – R11,610
Hisense 65 inches LED UHD Smart: TV R9 434 – R13 810
Hisense TVs are always never a bad buy. They are as reliable as other top televisions available in the TV market. With Hisense, I can assure you that you are safe.
Advertisements