Advertisements
You know when it comes to selecting the best television brand people tend to choose a television based on the fact that it is affordable and transmit images without considering its functionality. When choosing a television to use, it is can be a rigorous one as the list is endless.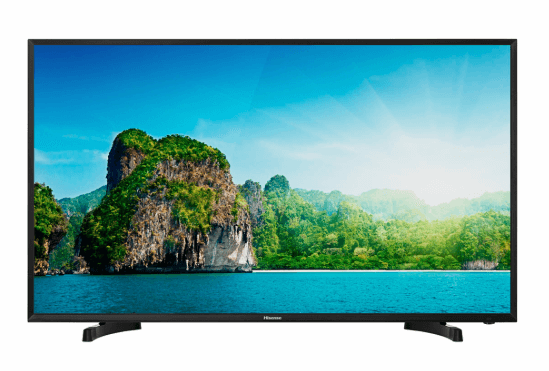 Televisions can come in different forms and different brands making the market space quite competitive and challenging. Gaming, news, sports or entertainment with the help of television have now become parts of our lives. Here are the best TV brands in South Africa:
1. Hisense
The Hisense brand has grossly infiltrated the television market in South Africa. They recently opened a factory in the Western Cape with more focus being placed on innovations. The brand prides itself as the best television brand in the world. For consecutive years, it has taken over the television market in South Africa.
2. Samsung
Samsung is a South Korean multinational business regarded as the most popular brand in the world. Samsung TVs are generally known to have great picture quality with accurate out-of-the-box colour.
Advertisements
Samsung televisions have numerous features that are often tempting to users and trust me this TV's worth every penny. Build quality of Samsung televisions are excellent and can boast of QLEDs. These TVs have excellent screen quality and sound.
Advertisements
3. LG
The LG televisions come with OLED displays, which are considered to be the best in terms of colour and contrast. LG Electronics Inc. is also a South Korean giant company that boasts of manufacturing relatively cheap brands of TVs.
In the smart TV market, the LG televisions are definitely ones to look out for. The LG televisions are fast to navigate and have a good operating system that allows apps to function quite well.
4. Sony
Sony Corporation is a Japanese multinational conglomerate corporation headquartered in Konan, Minato, Tokyo. Sony makes the finest TV sets, with a combination of white OLED screens from LG. They also have excellent LCD screens.
Sony's TVs deliver some of the best picture and sound available, with impeccable OLED sets and superb LCD TVs. The smart TV experience is also very good, with an improved Android OS Oreo and Pie platforms which come with built-in Google Assistant and Chromecast.
5. Skyworth
Skyworth digital holdings co Ltd is a china manufacturing company established in 1988. From 1996 to 2000, is termed by the company its ''fast growth period'', during which it was the number four ranked manufacturing company in terms of production volume of televisions.
Skyworth offers TVs with better picture quality and exceptional sound. Skyworth TVs have a good resolution which is great when viewing. Their UHD feature makes things more exciting and allows a great and clear picture to display when viewing. Most Skyworth TVs are rated as the most valuable LCD TV which is easy to acquire in South Africa.
Advertisements