Kenneth Nkosi (born 19 June 1973) is a South African actor known for his roles as The Pastor in the TV drama Gaz'lam and as Aap in the Oscar-winning film Tsotsi.
He made his debut in the comedy Afrodizzia in the year 1995 at the Johannesburg Civic Theatre.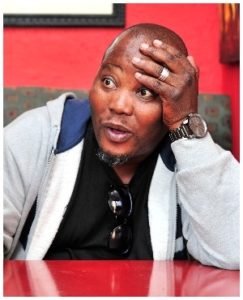 Kenneth Nkosi Age
He was born on the 19th of June 1973. As of 2021, he is 48 years old and celebrates his birthday on June 19th every year.
Filmography
A Place Called Home season 1 as a guest star
Boomba & TT Season 1 as Boomba
City Ses'la Season 1 as BBB Man
Gaz'lam Season 3 & 4 as Pastor
Heist Season 1 as Gorgeous Stash
Mzee wa Two Six Season 1 as Kenneth M. Nkosi
Rockville Season 1 as Minister Masondo.
Room 9 Season 1 as Mandlenkosi
Society Season 1 as Paris
The No. 1 Ladies' Detective Agency Season 1 as Two Shots Pulani
The Wild Season 2 as Khaya
Zero Tolerance Season 3 as Burns Ncamashe
Kenneth Nkosi Awards
Golden Horn Award for Best Actor in a Feature Film
Net Worth
He has an estimated net worth of $1 million to $5 million which he has earned from being an actor.
Twitter
Video
Kenneth Nkosi News
Police probe actor Kenneth Nkosi for assault of a 26-year-old woman
Source: iol.co.za
The Johannesburg Central police are investigating a case of common assault against award-winning actor Kenneth Nkosi, who allegedly "violated" a woman at a Newtown club on Friday night.
It is alleged that Nkosi, who has starred in films such as Five Fingers for Marseille and Leon Schuster's Mad Buddies – assaulted a young woman at the Black Ant Lounge in Newtown, Johannesburg, around 10pm on Friday night.
A friend of the victim took to Twitter on Monday and tweeted that Nkosi had allegedly attacked the victim because she would not "give him attention".
"What I saw on Friday at BlackAnt Lounge in Newtown just after 10pm Kenneth Nkosi is an abuser, he assaulted someone I know because she refused to give him attention. Men are not used to rejection. He then followed her into the ladies restrooms… & continued violating her," tweeted @PulyBeast.
She also tweeted a video where Nkosi was allegedly captured on film refusing to return the victim's cellphone.
Joburg police spokesperson Captain Xoli Mbele confirmed a 26-year-old woman had opened a case of common assault against the TV star. He said investigations were ongoing and no arrests had been made.
The woman thanked social media for the support that was shown towards the victim and said she would not be withdrawing the charge.
"Thank you to everyone who is concerned. We've opened a case and we are not withdrawing it. She's so scared, but I've told her that we all got her, and she needs to stand up for herself and fight back and this is the only way," she tweeted.