Lady Zamar who was born Yamikan Janet Banda is a popular South African singer and songwriter. She was born in Thembisa, East Rand, Gauteng but was actually raised in Mamelodi, Pretoria, Gauteng. She is also a philanthropist and businesswomen and has developed the Lady Zamar Entertainment brand with her wide knowledge of the entertainment and fashion scene.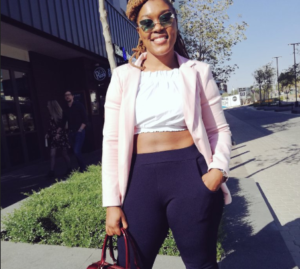 Lady Zamar Age
No one actually knows the real age of Lady Zamar as she prefers keeping this private. But as of 2018, she is believed to be between the ages 29 to 33.
Lady Zamar Family
According to the singer, her father is from Zambia while her mum is South African and being brought up with two different cultures, this brought her confusion as a child.
Both of my parents have got two different cultures. It was difficult growing up not knowing where I stood in life or which (culture) I should define myself with. It was not their fault. They fell in love. They couldn't even understand each others' language when they met and had to communicate in English," she explained.
Lady Zamar Albums
Below is a list of Lady Zamar released albums as of 2018
King Zamar
Cotton Candy
Out Of My League
Lady Zamar Songs
As of 2018, here is a list of Lady Zamar songs so far:
Love Is Blind
My Baby
El'Diego
Collide
It's You – Dreaming
Pitori
Sophiatown
Mamelodi
More To Life
Hell No
King & Queen
Prayer For Love
Truly Amazing
Poison
Ziah
Kissing
Moonlight
Games
Stranger
8th Wonder
Remember
Bang Bang
Cotton Candy
What Happens In…Stays In…
What You Need
Magic
Illusion
Gravity
Lady Zamar Profile
Date of Birth: Unknown
Birth Name: Yamikani Janet Banda
Age: Between 29-33 (2018)
Occupation: Singer and Songwriter
Marital Status: None… Still single
Record Label: Universal Music