Lady Lea (born 21 April 1980) whose real name is Lea Moscou Barrett is a South African DJ and record label owner who has been a guest DJ at most clubs in all major cities in and around South Africa.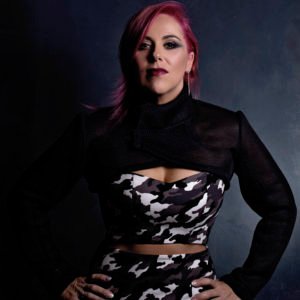 Lady Lea Age
She was born on the 21st of April 1980 in South Africa. As of 2022, she is 42 years old and celebrates her birthday on April 21st every year.
Career
Lea began DJing in 1996 with CD players, then switched to vinyl a year and a half later. Lea's music is now available on CD and vinyl.
Her first residency was at DNA in Pretoria, and she went on to ESP in Johannesburg for her second. Since then, she's been DJing at numerous clubs, parties, raves, corporate events, fashion shows, festivals, parades, and sporting events all around the world.
Lea arrived in 2003 after playing in top clubs in the UK and working as a singles and vinyl buyer at HMV, the world's largest music retailer.
Lea founded a record store (Flipside Records) on March 1, 1999, and has subsequently converted it into a recording studio and record label (Flipside Recordings) where she produces her own music and records her own albums.
Lady Lea founded Divas on Decks, a female DJ agency, in May 2009. Originally, Lady Lea was a member of the Divas on Decks, a trio of female DJs (Lady Lea, Kate Sutherland & Lalicia). She is the only diva in the group that continues to DJ full-time.
Net Worth
She has an estimated net worth of $200,000 which she has earned as a DJ.