Advertisements
South Africa is a haven of curvy, hot, and beautiful women and our celebrities aren't disappointing. South African female celebrities have some of the best curves not just in Africa but in the world.
Oh yeah! The World. And now, we have to rank these female celebrities in order of their curves.
Most Curvy South African Female Celebrities
Here is WikiSA list of most curvy female celebrities in the country:
1. Khabonina Quebeka
Khabonina is a fitness queen and her curves are fire. She is a media personality and attributed her curves to her fitness lifestyle. For this, we have named her the Queen of curves in South Africa.
2. Faith Nketsi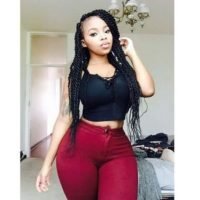 This is SA's Queen of Twerk. Faith Nketsi is a popular model and she is a businesswoman. She has a company which helps women who want a tinier waist achieve their goal.
3. Tango Ncetezo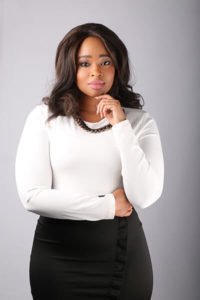 Tango Ncetezo rose to fame after her role as Lindiwe on SABC1 popular series, A Place Called Home. It was on the second season, she was featured. She also appeared on Rockville and Wild Heart.
4. Minnie Dlamini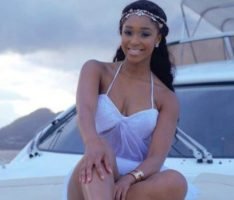 Unlike her name, her curves are not mini. They are certainly something to live for. Minnie Dlamini is South Africa's darling and was first known when she featured on "Live" with Bonang Matheba. Minnie is the fourth on our list.
5. Boitumelo Thulo
Advertisements
I personally love Boitumelo Thulo and her curves and I know you do also. She is an actress, model and a TV presenter. Boity has a super curvaceous body and we love it.
6. Lisa Viagie
Lisa Viagie is a South African model. She was raised in California but the curvaceous model has proven to be a South African. Lisa has made it to our list with her banging body.
7. Nadia Nakai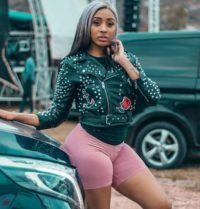 This woman is the self-proclaimed queen of rap. Nadia Nakai is impressing us with her music and so also her body. We love both of them.
8. Londie London
Londie London is a model, singer, designer (jewelry) and an entrepreneur. She is best known as an influencer. Her loyal fans on Instagram know her physique is the bomb and they appreciate it.
9. Bontle Modiselle
Bontle Modiselle is a TV personality. She is also an actress and a model. Best known for co-hosting the series- Showville, she has an amazing body. Her waist is one of a Noship
10. Nosipho Zulu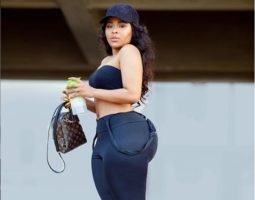 She happens to be Londie London's sister and equally has an amazing body shape. Nosipho Zulu shows off her body on Instagram and we absolutely love it.
Advertisements