Neyi Zimu who was born Moses Gcinumuzi is a South African musician. He is also a pastor and founder of the All Nations Revival Ministries in Midrand. Neyi hails from a Small Farm, in the Vaal.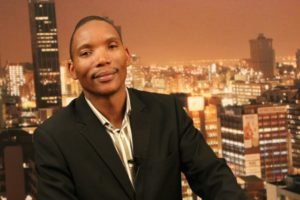 Neyi Zimu Age
His exact date of birth is not known. But from the little information we could gather, he was between 47-48 years old as of 2017.
Neyi Zimu Wife
He is married to Nellie Sibisi-Zimu.
Neyi Zimu Album
Listed below are his albums;
Another Level Of Worship
I Trust in You
Friends in Praise
The Waiting Is Over
Neyi Zimu Songs
Modimo Ke O
Sinenqaba
Jeso Rato La Hao
Uphakeme
Jehova Re Tshepile Wena
Umthombo Wempilo
The Waiting Is Over
Modimo O Lerato
Jesu Rato la Hao
Miracle
Udumo Lonke
Ebenezer
Moya Waka
Ea Itshepelang
Haufi Le Morena
Kea Leboha
Ufanelwe Ubukhosi
Pula Tsa Lehlohonolo
Mohwlohlolo / Heleluya
Wozani
Stretch Your Hand
Worship Medley
Ewe Malibongwe
Ndimi Apha
Bambalela
The Messiah
Lamb of God
How Excellent Is Your Name
Halleluyah
Mighty God
I Need You
It's Alright
Neyi Zimu Jehova Retshepile Wena
Dipelo… di Robehile,
Le moya… Dubehile,
Empa Jehova re tshepile… retshepile wena
Dipotso di ngata
Empa dikarabo tsona dinyenyane
Fela Jehova re tshepile… retshepile wena
Rona Jehova retshepile… retshepile wena
Jehova retshepile… retshepile wena
Ka matsatsi le matsatsi
Jehova retshepile… retshepile wena
Mefatshe a sisinyaga
Le meleko hae fele
Empa Jehova re tshepile… re tshepile wena
Matatshe a thuthumela
Le meleko yona hae fele
fela Jehova retshepile… retshepile wena
Neyi Zimu Lamb Of God
You are holy, holy, you are holy
You are holy, holy, you are holy
Lamb of God sitteth at the right hand of the father
You are holy, holy, you are holy
Lamb of God sitteth at the right hand of the father
You are holy, holy, you are holy
Great is the Lord, great is the Lord
Great is the Lord, for He is good
And his mercy abounds
Worship the Lord, worship the Lord
Worship the Lord, for He is good
And his mercy abounds
Neyi Zimu Spirit Of Praise