There are several rich forex traders in South Africa, considering the recent boom to the industry but today we would be ranking the richest traders and the most iconic in no particular order we would also be diving a little into their respective biographies.
Richest Forex Traders in South Africa
1.
Sandile Shezi, arguably one of the youngest and most successful traders in South Africa, is vastly recognized and respected because of the bet he placed on himself and used his tuition to get into forex early on in life.
According to Sandile Shezi life in the ghetto growing up, was one of the biggest motivation he had to make a change for himself, and coupled with the fact that he attended a local school he owes himself to succeed and that was the factors of his decision on using his tuition on the Foreign exchange markets.
After making solid profits he re-invested into the markets and this time used the remaining profits to diversify his wealth portfolio by investing in other assets.
With his knowledge in forex, he decided to start a coaching institute called Global forex institute, where he lectures young ones and help them change their financial story.
2. Jabulani Ngcobo A.K.A 'Cashflow'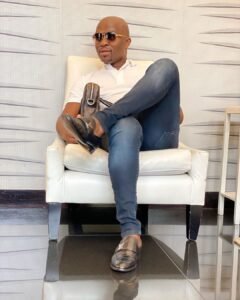 Cashflow, as he is popularly known, is a mature player in the game and was one of the earliest guys in the game. He has made a name for himself in the industry.
Today even though he stopped public and private lectures due to controversies he had which sent him to jail for a short while, he is now an active speaker and a motivational speaker.
He also placed a bet on himself when he left his job and launched CashFlow Pro, which has helped a lot of students to actualize their goals in the foreign exchange market.
3. George Van der Riet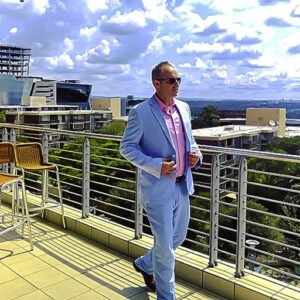 The popular mentor of Sandile Shezi, George Van der Riet is a renowned forex trader with a lot of experience and expertise, he has vast knowledge in the financial markets and has worked for a lot of financial institution in London.
After making a couple of millions early in life, he was intertwined with crime and was sent to jail in London, where he had all his assets frozen but this incident did not deter the man.
He returned to South Africa after serving his term and turned $200 to a million using the popular TDMarkets.com and on getting back to his feet, he started lecturing Sandile Shezi and a host of others.
4. Ref Wayne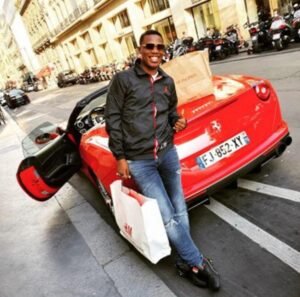 I believe you're not seeing this name for the first time, Ref Wayne the founder of the first South African coin PIp – Coin is one of the best and underrated forex traders in South Africa.
One thing you have to love about this guy is that he doesn't like fake forex guru's and you'd find him calling all of them out.
The 26 years old author of the book The Art Of Trading, turned a multi-millionaire at the age of 22 and holds the record of the fastest car purchase in South Africa, He a crazy guy with a lot of confidence you just got to love him.
On one side, South African youngsters are struggling with the lack of decent career opportunities and try to find relief in Forex trading, and at the same time, they do not have enough financial knowledge to really make a profit from it. That's why Ref Wayne has written several books on Forex trading and strategies and also has issued some of them for free.
5. Paballo Nkwe and Danielle Lester
The duo Paballo Nkwe and Danielle Lester is one of the strongest forces in the forex industry in South Africa, and the fact that they are women makes you open your mouth and say wow.
An early morning interview on the two ladies on the radio where they said that the barrier for women in the industry is very low and they are here to help other South African women believe in themself and capabilities that they can do it too, and believe me these ladies have been doing so with the seminars and lectures they've been hosting.
And this is what the ladies had to say " it was extremely difficult to break into an industry where monopolies succeed and new entrants are flushed out, However, we bring something to the table that made us impossible to flush out.
We took financial intelligence and used technology and innovation to develop models that not only elevate the extremely wealthy but also create sustainable income for the working class, and now create platforms for everyone from students to CEOs looking to grow their income," Nkwe explains.
6. Louis Tshakoane Junior
Louis has always been rich but we can't exclude him from the list because aside from being born into wealth, he hustled for most of what he had and was an early believer in forex and went all in and it paid so well.
Early on he had gyms, which was part of his initiative to lift the south African youth off the streets, gangs, and drugs and it has helped thousands of youths across Durban and over the country. He has worked with brands like Lamborgini, Benz, and a host of others.
These days he saw the potentials of forex and now he hosts classes and seminars for the youth to help themselves financially.
7. Simz D' Mandla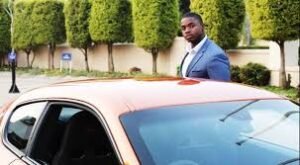 Simz D' Mandla was classified by his peers as very unlikely to succeed, coming from the small town of Tembisa in South Africa, he hustled a lot in life and did different jobs, at one point he sold jeans and later was cutting people's hair.
Today he owns Trade4Africa.org apart from Fox trading he is also a Wealth Coach, Motivational Speaker, Angel Investor, Business Strategist, Philanthropist and is one of South African's youngest Self-made multi-millionaires.
8. Shaun Benjamin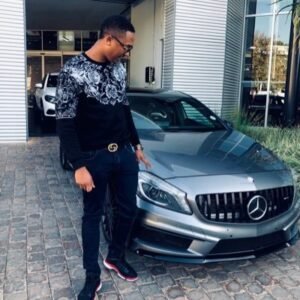 Making his first million at age 21, age, where most boys were partying or running after girls the young folk, was already richer than 90% his age mate. Being raised by a single mother and dropping out of school twice gave him the required push to make headways for himself.
He started trading forex and then he eventually quit his job when he had enough financial backing and went on to found Benjamin Forex Academy. According to him, he said this and I quote "Money doesn't buy happiness.
Also, a person's upbringing and where they come from do not determine one's capabilities or where you will end up in life. One learns a lot more from making mistakes than not doing anything at all. We can use those mistakes as stepping stones to get our desired goals."
9. Nelisiwe Masango
Nelisiwe Masango is another lady who has proved over time that women can also survive in the industry, the hard part for Nelisiwe Masango came when she had to switch careers from neurosurgeon to study entrepreneurial management and later went to drop out of school.
At this point when most people begin to regret it, rather she started learning to trade, It was a truly brave decision for her that turned out to be the best decision of her life. Masango started trading and saw great success, so much so that she became one of the best female South African Forex traders.
Nelisiwe Masango is in her early 20's and has already established three financial companies – she is a director of Bear run investments, which is a Forex trading company. "Female and Finances" with the purpose to promote financial security and awareness amongst women of South Africa.
Last but not least, she owns "Gentle Hands Agency" – a recruitment agency that aims to help people who are struggling from a lack of job opportunities.
So there you have it on the list of the top 10 richest forex traders in Mzansi.