Robert Hobbs (born 1 February 1972 in Cape Town) is a South African actor best known for his roles in films such as District 9 and Invictus.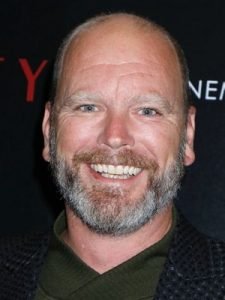 Robert Hobbs Age
He was born on the 1st of February 1972 in Cape Town, South Africa. As of 2022, he is 50 years old and celebrates his birthday on February 1st every year.
Career
A relocation to Johannesburg paid off when he was cast as a supporting character in the television drama MOLO FISH, and later that year, he was cast in a prominent part alongside Sean Bean in the BBC's BRAVO TWO ZERO.
Following that, Robert returned to the stage, appearing in over 15 productions. The Market Theatre's KINDERTRANSPORT and John Hunt's STAND IN THE SUN had worldwide premieres. Rob co-wrote and produced FOR BETTER FOR WORS in 2001. He has a one-year deal with the daily drama ISIDINGO.
Working on the Emmy-nominated SCOUT SAFARI and shooting the German film PLATINUM for Martin Enlen (Oscar Nominee – Best Foreign Film) in 2003 was his most successful year to date. Robert appeared in John Boorman's film COUNTRY OF MY SKULL. From 2007 to 2010, he played Bernard Markgraak on the television show Rythym City.
Robert Hobbs Net Worth
He has an estimated net worth of $300,000 which he has earned as an actor.