Sello Maake Ka Ncube Biography
Sello Maake whose full names is Sello Maake Ka-Ncube is an actor and a voice-over artist. and was born on 12th March 1960 in Orlando, Soweto in South Africa. He is popularly known for his lead role on Scandal where he acted as Lucas 'Daniel' Nyathi.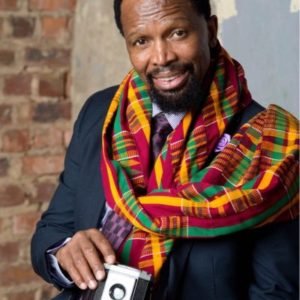 Sello Maake Ka Ncube Age
He was born on the 12th of March 1960 in Orlando West, Soweto, South Africa. As of 2019, he is 59 years old.
Sello Maake Ka Ncube Wife
He got married to Palesa Mboweni in 2013 but their marriage lasted for only 8 months. Sello claimed that Palesa was disrespectful, uncooperative and later exhibited psychotic behaviour.
Sello Maake Ka Ncube Children
He has six children but lost his eldest child in an accident. The other five are known as Neo Tsagae, Lerato, Lindo, Onkgopotse and Akhona.
He played in the following plays;
Othello
The Suit
Smallholding
Raisin in the Sun
The Good Woman of Sharkville
Guess Who's Coming for Dinner
Prophets in The Black Sky
The Lion King
Aaron
Titus Andronicus
He has appeared in the following films
2013: Mandera; Long Walk to Freedom
2005 Othello: A South African Tale
1993 Djadje: Last Night I Fell Off a Horse
1993 Taxi to Soweto
1993 Bopha!
1992 The Good Fascist
1991 Wheels and Deals
1990 Dark City
1990 The Rutanga Tapes
1989 A Dry White Season
Television show Appearance
He played a major role in Generations where he played the role of a rich businessman named Archie Moroka but he later left the show when he decided to pursue his career abroad.
He appeared in Bophelo Ke Semphekgo and Scandal.
He plays the role of Kgositsile on the Mzansi Magic Telenovela Queen, where he plays being gay.
Sello Maake Awards
2002 FNB Vita Nomination for Best Ensemble Performance in Musical Theatre, Best Script of a New South African Play, Best Director and for Best Production, for Komeng
2001 FNB Vita Award for Best Performance in a Comedy by a Male for Call Us Crazy
2000/2001 Pan African Heritage Broadcast Achievement Award for Drama
1994 DALRO Award for Best Actor for The Suit
Sello Maake Ka Ncube Twitter
Sello Maake Ka Ncube Salary
DRUM magazine quoted three independent sources, who mentioned that Sello Maake Ka Ncube, Jamie Bartlet and Moshidi Motshegwa, each gets paid between R100 000 and R120 000 per month.
Sello Maake Ka Ncube Net Worth
He is believed to have an estimated net worth of US $ 13 million.
Sello Maake Ka Ncube News
Sello Maake Ka-Ncube opens up about his five kids
Source: Channel24.co.za
SELLO Maake KaNcube is without a doubt one of Mzansi's finest actors. His decadeslong career not only comes with a lot of accolades and respect, but it also puts unforgiving demands on his time. But Sello, who is a father of five, says he values quality time spent with his children more than the fame that's synonymous with his name. He shares with Move! some of his most intimate moments as a father and highlights of his impressive career.
Sello had six children, with six different women. His eldest son, Lwazi, died in a car crash in 2011 at the age of 28. Sello shares a very intimate movement he shared with Lwazi when he was 19.
The star says it came to his attention that his son had four girlfriends. "I told him to learn from me because I had four children with four women at the time. I told him that life comes with a lot of lying and it is very addictive. I also asked him when he was younger if he wished I could spend more time with him and Lwazi's eyes began to fill with tears," he says.
Sello says he wasn't aware of the big impact that the conversation had on Lwazi until he heard his son's friends speak at his memorial service after he passed on. They said he always called them out for their promiscuous ways. "It was clear that my son had no intention of having kids out of wedlock," says Sello.
The award-winning actor says he is always there for his children. "My father was never there for me and I wanted to break the cycle, but I realised the cycle that needs to be broken is that of having children everywhere as a man. I understand baby mama drama, it is nothing more than a woman who is hurting," he says.