Advertisements
Slindile Nodangala (born 23 June 1972) is a South African actress most known for her role as Ruby Dikobe a shebeen queen in the soap, Generations.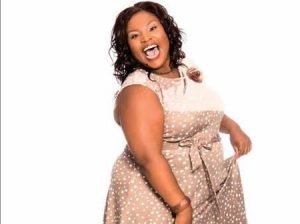 Slindile Nodangala Age
She was born on the 23rd of June 1972 in Durban, South Africa. As of 2023, she is 51 years old and celebrates her birthday on June 23rd every year.
Career
In 2001, Nodangala had an understudy role at the Lyceum Theatre in London. In five years, she visited China, Taipei, Beijing, Shanghai, Malaysia, Beirut, and Scandinavia, meeting royalty such as Prince Charles, Prince Edward, Tim Rice, Shirley Bassey, Elton John, and Jordan's Prince.
Advertisements
Between June 2011 and December 2014, Nodangala was a regular on Generations. She also appeared in the award-winning South African film Izulu Lami in 2008 and the musical The Lion King. Blossom Khuze is her current role in Rhythm City.
Net Worth
She has an estimated net worth of $150,000 which she has earned as an actress.
Contact Details
Twitter: @nodangala4
Instagram: @nodangala4
Advertisements