Have you ever imagined having the world of banking at your fingertips and only paying for transactions you make. Open a Standard Bank MyMo Account today and enjoy affordable banking.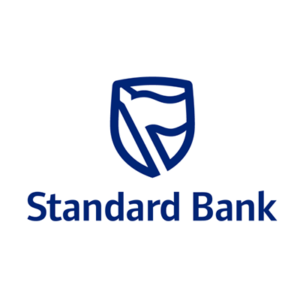 What You Get
Flexible fees to meet your everyday needs, paying only for what you use
An account with a gold card
Reduced rates when you withdraw cash at any ATM or selected retailers
Get a Standard Bank Mobile SIM for R5 per month and receive:

R50 airtime or 250MB data a month

Transact immediately when you open this account on the app
Shop online with a Virtual Card on our app, even before you fetch your gold card
Card Features
A gold card with a chip – so you can shop securely
Free unlimited swipes
Your name and card number embossed on your card
Tap to Pay functionality for fast, efficient payment at selected retailers
What You Can Do
Pay zero data when you bank on the app
Transact and manage your account 24/7
Get your statements via e-mail and view them online anytime
Buy artime, data and electricity using the app, online or at ATMs
Send money to anyone with Instant Money using the app, online or at ATMs
Use your cellphone to make payments with SnapScan
What it Costs
R4.95 monthly fee
Pay only for what you use.
Requirements
To open a MyMo Account, you need to:
Be 16 years or older
Be a South African citizen
Have a South African ID*
Be living in South Africa
Download the app or apply online**
How to Open MyMo Account
Open the account on the Standard Bank App in a few easy steps:
Download the app
Provide the required details
Scan your ID smartcard/book
Take a selfie
Create your password
Now you can start banking
You'll receive an SMS when your gold card is ready for collection at your preferred branch