Once you've signed up for e-Services, you're good to go. Enter your username and password to access the online services you've already registered for.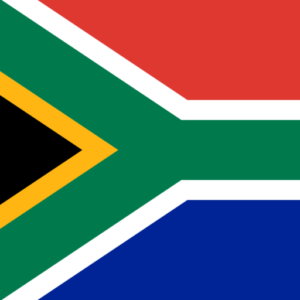 REMEMBER THIS:
Please utilize a laptop or desktop instead of a mobile phone or tablet to access the e-Services application.
Internet Explorer 11, Chrome 72+, Firefox 65+, or Safari 12+ are the best browsers to use with our applications.
Ensure that your contact information is accurate and up-to-date, and keep a copy of your municipal account and property records close by.
The e-Services portal requires registration before you may activate your municipal account there.
Step 1: Enter your ID number and contact information to create a profile.
Step 2: You will receive an email with your username and password after your registration has been approved.
You can change your password after you've signed up.
Become an individual or a sole owner by completing an application.
Our e-Services profile gives you access to our employment site as well as the ability to manage your invoice and balances, renew your license, and more.
You'll have to have:
ID number and copy of your ID to sign up for various online services
your municipal account statement's third-line header includes your business partner number, a numeric identifier that the City uses to locate you in the system.
The first step is to identify the problem. Your ID number and contact information will be needed to set up a profile.
Step 2: You will receive an email with your username and password after your registration has been approved.
Your partner number, ID number, and other pertinent information will be required in Step 3 of the process.
To activate the service, you'll need to fill out an application and wait a few days for a response from us.
Become a legal entity.
Step 1: Fill out the online registration form for the organization.
Registration requires the following:
a legitimate email address for commercial purposes
your organization's official letter of authorization for you to create an e-Services profile (you can use the template in the document downloads section below)
your South African ID number, or, if you're a foreign national, your passport number
2. Provide a form that reflects the nature of your organization.
For private companies, Section 21 (non-profit) companies, public companies, incorporations (professionals), co-ops, state-owned companies or external companies, you must present a registration certificate.
If your company is a limited liability company, you must submit a statement of incorporation or an amended statement.
If your company is a trust, you must complete the Trust as Trustee for All Members Form to affirm your approval.
For sectional titles and corporations, you must supply the identification document of the person who is acting as a representative of the organization and all signatories to the document.
If your business is a partnership, you'll need to fill out the appropriate form, which you may find in the list of available downloads below.
This is the third step. You can activate the services you need through your e-Services account once you have enrolled. Consult the resources listed below if you'd want more information.
Doable actions
In order to use the e-Services, you must first register and create a profile.