Citizenship law, enacted on October 6, 1995 (Act 88 of 1995), allows South African citizens to apply to renounce their citizenship voluntarily.
To be eligible, applicants must already have the citizenship of another nation, as the renunciation has little effect on the individual's status as a stateless person.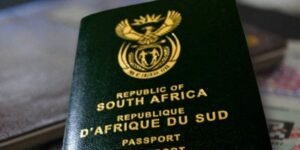 South African nationals who willingly acquired citizenship in another nation after their eighteenth (18th) birthday without asking for and seeking permission to keep their South African citizenship prior to obtaining their other citizenship have lost their South African citizenship as of the date they obtained their other citizenship. As a result, those people do not need to file for renunciation.
Requirements for your application
Application for Renunciation of South African Citizenship: Form BI-246 in duplicate (i.e. two (2) forms per applicant). For applicants under the age of 18, both parents must sign renunciation Form BI-246.
Determination of your Current Status: Form BI-529 requires details of your present status in order that we may ascertain your claim for South African citizenship. Information pertaining to parent's details; minimum of their full date and place of birth is required.
Certified copy of the Citizenship certificate of the other nationality that you now hold.
Certified copy of your South African Birth Certificate (if applicable).
Copies of South African Passports, Identity Documents, Retention of South African Citizenship certificate (if applicable), South African Naturalization certificate (if applicable). Please note once renunciation has been recorded by the DHA all SA documents stand cancelled.
There is no fee to be paid for this application.