Tokyo Sexwale is a South African businessman, politician, anti-apartheid activist, and former political prisoner who goes by the birth name Mosima Gabriel Sexwale. He was born on 5th March 1953 in Soweto, South Africa. studied a Bachelors Degree in Business Commerce at the University of South Africa while imprisoned at Robben Island. Sexwale became the Premier of Gauteng Province after the 1994 general elections.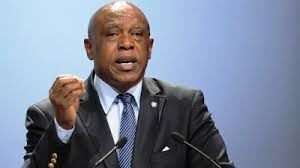 Tokyo Sexwale Age
He was born on the 5th of March 1953 in Transvaal, South Africa. He is 65 years old as of 2018.
Tokyo Sexwale Wife
Tokyo Sexwale got married to a first wife whose known is unknown and later got married to a second wife who is Judy van Vuuren. Their personal relationship began while he remained in prison, and soon after his release, in 1990, they married. In 2013 they filed for divorce.
Tokyo Sexwale Children
Sexwale has two children by a first wife, and two children by his second wife, Judy van Vuuren making a total of four children. Two of his children are known as Chris Sexwale and Gabrielle Sexwale.
Tokyo Sexwale Net Worth
He has an estimated net worth of about $200 million making him one of the top richest politicians in South Africa
Tokyo Sexwale Honours and Awards
He received the Légion d'honneur from France
Honorary doctorate in technology from Nottingham Trent University.
Honorary Doctorate in Business Administration from De Montfort University.
The Order of the Freedom of Havana (Cuba)
The Cross of Valour (Ruby Class) from South Africa
The Reach and Teach Leadership Award, from the United States.
Tokyo Sexwale Profile
Birth Name: Mosima Gabriel Sexwale
Date of Birth: 5th March 1953
Occupation: Politician, Businessman
Net Worth: $200 million