Advertisements
Uzalo tells the story of two families in the township of Kwa-Mashu: the Mdletshe family which plays a significant role in the management of the Kwamashu Kingdom Church and the Xulu family which runs a car theft syndicate.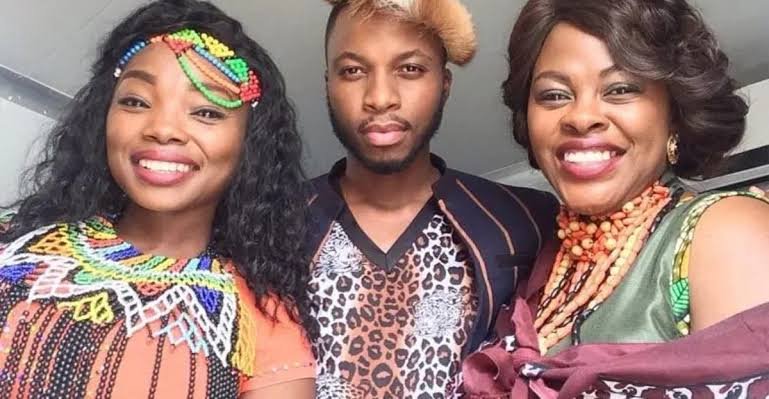 Monday 3 January 2022
Episode 217
Nkunzi receives shocking news. Mastermind is back in KwaMashu and he starts by righting a wrong. While Sbu fail to get Hlelo to forgive him.
Tuesday 4 January 2022
Episode 218
Advertisements
Mastermind plays his last card to sort Khathide out, Nkunzi and Ndoni hit the ground running, Gabisile is tempted; Sbu gives it his last shot to win Hlelo's heart back.
Wednesday 5 January 2022
Episode 219
Gabisile is horrified when she walks in on Nkunzi and Ndoni in a compromising position. Hlelo wants her job back at the shisanyama but doubt and fear is holding her back.
Thursday 6 January 2022
Episode 220
The most wanted criminal slips through Mondli's fingers. Gabisile's worst fear becomes a reality. The Shlobos take aggressive measures against Mr. Mbatha.
Friday 7 January 2022
Episode 221
Gabisile returns home and finds Nkunzi in bed with another woman. Mastermind pulls a trick to get to Khathide inside jail. MaMlambo is faced with her wrongdoer.
---
Monday 10 January 2022
Episode 222
Gabisile tries all she can to get Nkunzi's attention, in veins. Happiness is in the air as owners of the distillery pay it a visit. Sbu will do anything to have a perfect interview.
Tuesday 11 January 2022
Episode 223
Pastor Gwala is determined to expand the skill centre to all who need it, but is left frustrated with limited resources. Nkunzi gives Gabisile her final warning. Could Mr. Mbatha be genuine in his apology? Sbu finds himself in a fatal position.
Wednesday 12 January 2022
Episode 224
Sbu drowns in a pool of guilt. A familiar face crawls out of the woodwork and is not happy to see Gabisile alive. Nkunzi makes himself at home in another's man's house.
Thursday 13 January 2022
Episode 225
Sibonelo dissuades Nonka out of resigning from the distillery, it will only bring on unnecessary attention. Gabisile makes a bold move when she steals Philippe's number from Nkunzi's phone. Babekazi wants Mbatha to join forces with her on concocting a plan to come up with the Insurance money.
Friday 14 January 2022
Episode 226
Nomzamo's disappearance becomes the talk of the town. Gabisile informs Philippe about Nkunzi and Ndoni's relationship status while Babekazi aggravates Mr. Mbatha prompting him to kick her out
Advertisements
---
Monday 17 January 2022
Episode 227
From the weakest link and suspect, Sbu rises; Gabisile takes her plan on a dangerous level with Philippe and Mbatha proposes mission impossible to help Babekazi.
Tuesday 18 January 2022
Episode 228
A guilty Sbu struggles with his emotions. Danger comes knocking at Nkunzi's door. Mr. Mbatha fails to convince Babekazi to abandon the plan to rob Nkunzi.
Wednesday 19 January 2022
Episode 229
Nkunzi continues to play with fire when he can't resist being with Ndoni. Pastor Gwala realises there's more to Nonka's visit then she's letting on. Babekazi and Mbatha continue to brainstorm on how to get access to Nkunzi's money.
Thursday 20 January 2022
Episode 230
Ndoni is glad that Nkunzi came to see her. Philippe wants Nkunzi dead. Sibonelo cannot believe Gabisile has just put Nkunzi's life in danger.
Friday 21 January 2022
Episode 231
Nkunzi's actions land him in hot waters with his business associate. Sbu's lose tongue reveals a huge piece of evidence. Mr. Mbatha and Babekazi pay an unsuspecting key to their plan a visit.
---
Monday 24 January 2022
Episode 232
Pastor Gwala turns "Sherlock" in an attempt to bring down his brother and finally get his dream. Babekazi and Mr. Mbatha manage to gather valuable intel on their audacious plan to rob Nkunzi and frame Gabisile for it.
When Pastor Gwala provides Mondli with new information on Nomzamo's case, Sibonelo employs desperate measures to keep his dream alive and avoid jail for him and his partners.
Tuesday 25 January 2022
Episode 233
Sibonelo is desperate to get the distillery back on track, that he's even willing to blur the lines when it comes to blood. Pastor Gwala is left shattered when devastation strikes his house. Mr. Mbatha has second thoughts as the plan nears execution. Nkunzi is left floored when he realises his son has crossed a line.
Wednesday 26 January 2022
Episode 234
Gabisile and Nkunzi finally sleep together. Pastor Gwala is not giving up on finding out what happened to Nomzamo. A determined Investigator is after Babekazi.
Thursday 27 January 2022
Episode 235
Nonka confronts Sibonelo about the attack on Pastor Gwala. Nkunzi and Gabisile make a decision about their relationship. Mr. Mbatha fears for his life and takes drastic action against Babekazi.
Friday 28 January 2022
Episode 236
Njeza gets a hard beating. Mbatha and Babekazi pull off a daring heist. Nkunzi catches up to Mbatha and Babekazi.
Monday 31 January 2022
Episode 237
Sibonelo's nightmare arrives at his doorstep with a suitcase, while Nonka has an emotional interaction with her brother. And have Babekazi and Mbatha hit the jackpot?
https://youtu.be/RQ72IORK-Cs
---
Advertisements