Vincent Smith is a South African politician who became an MP through my leadership position in the ANC as a Deputy Chairperson of the ANC Johannesburg region.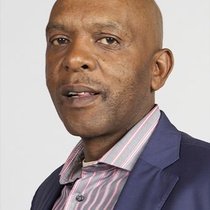 Career
Mr. Vincent Smith has served on SCOPA as a member, the Chairperson of the Standing Committee on the Auditor-General, and the Chairperson of the Portfolio Committee on Correctional Services.
Mr. Smith was the chairman of the groundbreaking Ad Hoc Committee on the SABC Inquiry and the Ad Hoc Committee on the Political Party Funding Bill.
Mr. Smith holds a bachelor's degree in commerce from Unisa and Rand Afrikaans University, which is now known as the University of Johannesburg.
He was also a member of the Johannesburg R.E.C., where he served as both the Deputy Chairperson and Treasurer from 1995 to 2004. (2004-08).
Vincent Smith Net Worth
He has an estimated net worth of $200,000 which he has earned as a politician.