Advertisements
YoungstaCPT (born 23 December 1991) whose real name is Riyadh Emandien is a South African rapper and songwriter.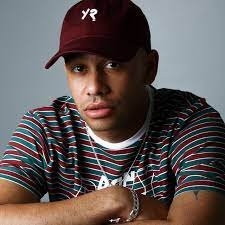 YoungstaCPT Age
He was born on the 23rd of December 1991 in Wynberg, Cape Town, Western Cape, South Africa. As of 2022, he is 31 years old and celebrates his birthday on December 23rd every year.
Career
In April 2018, he released 3T (Things Take Time), which won Album of the Year at the 2019 South African Hip Hop Awards.
Since his debut in 2010, YoungstaCPT has released 30 mixtapes, 6 extended plays, and two collaboration albums prior to the release of 3T.
Advertisements
Studio albums
Other projects
The Cape and Good Dope (2016) – with Ganja Beatz
Y?-Fi (2017) – with Maloon TheBoom
Kaapstads Revenge (2017) – with J-Beatz
How to Make It in South Africa (2017) with Loopsta
Better With Silence (2018) – vocals on the song by AirDee and Locnville
Yungloon Taliboom (2018) – with Maloon TheBoom and Yungloon Taliboom
To Be Continued (2018) – with Maloon TheBoom and Yungloon Taliboom
Net Worth
He has an estimated net worth of $400,000 which he has earned as a rapper and songwriter.
Twitter
Advertisements