Advertisements
Duduzane Zuma (born 20 May 1982) is the son of the former president of South Africa, Jacob Zuma and the twin brother of Duduzile Zuma.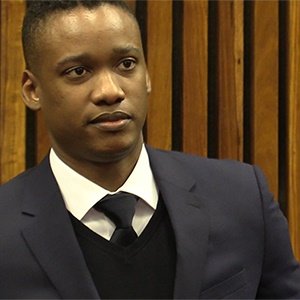 1. He was born on the 20th of May 1982 in Maputo, Mozambique.
2. His father is former president Jacob Zuma while his mother is Kate Mantsho.
3. He attended Sacred Heart College and the University of Pretoria.
Advertisements
Advertisements
4. In 2015, he got married to Shanice Stork.
5. In 2017, he pledged to donate his shares of the Oakbay media companies ANN7 and The New Age to the National Youth Development Programme.
6. Zuma became the director of a number of South African businesses after his father became president of South Africa.
7. He has a twin sister named Duduzile (Dudu) Zuma.
8. His mother, Kate Mantsho died at the age of 44 in 2000 after taking an overdose of sleeping pills and malaria medication.
9. In 2017 he accused the former finance minister, Pravin Gordhan of misusing his power to close all his bank accounts.
10. In 2015 he applied for a permanent residency in the United Arab Emirates.
Advertisements