Advertisements
Duduzane Zuma (born 20 May 1984) is the son of the former president of South Africa, Jacob Zuma, and Kate Zuma. He is the twin brother of Duduzile Zuma and son of former South African President Jacob Zuma.
Duduzane attended Pretoria Boys High School and later studied Information Technology as his major faculty.
In this post, we will be taking a look at the Duduzane's personal life, his career, age, net worth and lots more.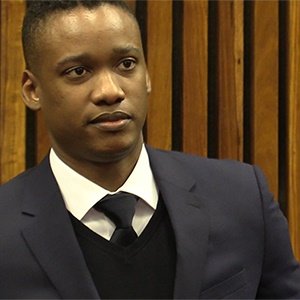 Duduzane Zuma Age
He was born on the 20th of May 1984 in South Africa. Duduzane Zuma is 38 years old as of 2022 and celebrates his birthday on May 20th every year.
Duduzane Zuma Wife
In May 2015 Duduzane got married to Shanice Stork at a wedding ceremony held at the Fairmont Hotel, Zimbali.
It was also followed by a traditional ceremony held in Nkadla which is his father's homestead.
Education
He attended Pretoria Boys High School and also later studied Information Technology as his major faculty.
Businesses
Mabengela Investments
Westdawn Investments
Gemini Moon 254
Karibu Hospitality
Afripalm Horizons
Sahara Holding
Shiva Uranium
Job History
July 2008- Present: Director of Mabengela Investment in Klerksdorp South Africa, Mining, Energy and Natural Resources.
September 2008- Present: Non-Executive Director of JIC Mining Services
Director of Sahara Computers (ICT and Telecommunications)
Director of Islandsite Investments 254
Net Worth
He has an estimated net worth of $15 million. He is actually one of the young richest men in South Africa.
Advertisements
Twitter
Duduzane Zuma News
Duduzane Zuma back in court
Source: Enca.com
Former President Jacob Zuma's son, Duduzane Zuma, will be back in the dock Tuesday.
Zuma junior is facing charges of culpable homicide and negligent driving after he was involved in a deadly crash with a minibus taxi, five years ago.
In February 2014, Zuma's Porsche slammed into a minibus taxi on the M1 highway resulting in two women losing their lives.
For years the National Prosecuting Authority refused to press charges, however, this changed after lobby group Afriforum announced its intention to pursue the matter privately.
The NPA did an about-turn and began the prosecution but the young Zuma isn't alone.
The former president himself is no stranger to the courts himself – has been by side and outside court, members of the Black First Land First group have often shown their support.
The matter has been provisionally set down from Tuesday until Friday.
Advertisements