Duduzane Zuma was born on the 20th of May 1984 to Jacob Zuma and Kate Zuma. He is the twin brother of Duduzile Zuma and son of former South African President Jacob Zuma. In this post, we take a look at the personal live of Mr Duduzane Zuma, his career, age, net worth and lots more.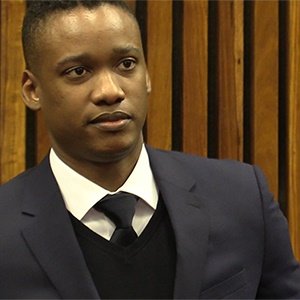 Duduzane Zuma Age
Duduzane Zuma was born on the 20th of May 1984 in South Africa and as at the time of writing this post (2018), he is currently aged 34 years.
Duduzane Zuma Education
He attended Pretoria Boys High School and later studied Information Technology as his major faculty.
Duduzane Zuma Businesses
Mabengela Investments
Westdawn Investments
Gemini Moon 254
Karibu Hospitality
Afripalm Horizons
Sahara Holding
Shiva Uranium
Duduzane Zuma Wife
In May 2015 Duduzane got married to Shanice Stork at a wedding ceremony which held at the Fairmont Hotel, Zimbali. It was followed by a traditional ceremony held in Nkadla which is his father's homestead.
Duduzane Zuma Net Worth
We do not have complete information about his real net worth. When we do, we will update this page with it.
Duduzane Zuma Profile
Date of Birth: 20 May 1984
Age: 34 Years
Occupation: Businessman
Wife: Shanice Stork
Parents: Jacob Zuma and Kate Mantsho