Advertisements
Anathi Bhongo Mnyango (born 8 January 1993) is a popular South African hip hop record producer. He was born in Bisho, Eastern Cape in South Africa.
He began his professional musical journey at the age of 16 after receiving his first major South African placement with L-Tido, for the song "When It Rains".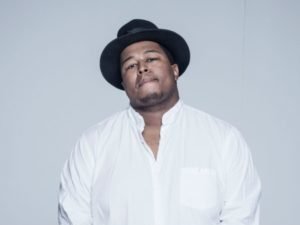 Anatii Age
He was born on the 8th of January 1993 in Bisho, Eastern Cape in South Africa. As of 2023, he is 30 years old and celebrates his birthday on January 8th every year.
Songs
The Saga
Feeling on Me
Tell Me
Jump
Hours
Akheko
The Long Way
Pray for the Children
Freedom
So Many Rooms
10 Fingers
Proper
Overdrive
Hold On
Almighty
Thanda
Y.A.W.I
Walk Away
Everywhere You Go
Don't Forget to Pray
Net Worth
He has an estimated net worth of $400,000 which he has earned as a musician.
Advertisements
Anatii News
'Iyeza' changed my life, but the album won't get much attention, says Anatii
Source: TimeLive.co.za
A water feature greets you as you enter music producer, songwriter and hip-hop artist Anatii's open-plan Sandton home. He invites us to sit beside the pool for our interview.
Anatii, born Anathi Bhongo Mnyango in the Eastern Cape town of Bhisho, says he loves nature and the simplicity of open spaces, and this connection he feels with nature is present in his latest album, Iyeza. The album, he says, reveals how growing up in "free generation" SA led to his becoming a spiritual being.
Advertisements
It's a departure from his previous releases – 2012's debut single Thunder Thighs, the 2016 solo album Artifact and his 2017 collaborative album with AKA, Be Careful What You Wish For – both in sound and lyrical content.
"Iyeza changed my life and the energy when I made the album was organic," he says. "I know no-one will pay attention to it now because it's not mainstream hip-hop but when music hits your soul, you feel it."
He is aware of his role as a role model for some young South Africans and says that Iyeza is "centred around the youth". Anatii says although young South Africans may be sociopolitically "conscious", they still need "that place where they can get light".
Because his father (who died in 2008) was a radio presenter, Anatii and his three siblings grew up immersed in music. It makes sense then that at only 26 years old he has already had an impressive and diverse career. When he was 15, he worked with Grammy Award-winning composer Lebo M on four songs and co-produced one of the tracks used for the 2009 Fifa Confederations Cup opening ceremony.
Not long after that he produced his first song, for rapper L-Tido, titled When It Rains.
On his right arm a tattoo reads "Time Heals Everything". With elections coming, Anatii believes the youth are not going to be healed by institutions, media, politics, religion or social media. "My purpose is bigger than music. I just use music as a tool to have a voice and use the platform I have.
"A lot of people are brainwashed. You're taught what you should be like and what you should eat; that makes you afraid to step out of your comfort zone."
Advertisements