The South African rap industry has proven to be one of the best and lively sectors in the entertainment industry, especially in South Africa.
This has been confirmed through the number of best rap acts produced in the whole of Africa in which South Africa has been found among the top countries with hardworking rappers. However, this post dwells basically on the top 10 best rappers in South Africa.
Best Rappers in South Africa 2021
1. AKA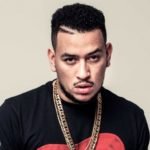 Top of our list of best South African rappers is Kiernan Jarryd Forbes who is popularly known as AKA. He is a South African hip hop artist, record producer and businessman known for his well-thought-out music and rose to stardom in 2011. AKA has released three albums so far with the latest being "Touch My Blood".
He has achieved several achievements in the music industry which makes him rank as one of South Africa's line of rappers and some of these include his wins at the AFRIMMA awards in the US and headlining the BET Experience in Johannesburg together with some select US superstars.
2. Cassper Nyovest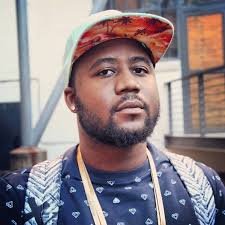 When it comes to thrilling us with good rap music over the years, we will have to mention Cassper Nyovest and this has led to heaps of hits and collaborations. The popular SA rapper broke into limelight when he released his debut studio album, "Tsholofelo", in 2014 and has since released three other albums.
He has been dominant in the South African music industry and his fame has also been stretched to other countries, making his seemingly sudden rise to stardom phenomenal. Cassper has successfully hosted concerts which include "Fill Up The Dome" and several others in big South African stadiums and the United Kingdom.
3. Nasty C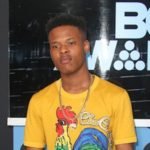 Born Nsikayesizwe David Junior, Nasty C is currently one of the most popular rappers in South Africa having many hit songs and singles to his name.
His first shot at music was made in 2012 when he released a mixtape entitled "One Kid a Thousand Coffins" and has steadily gained so much fame to become one of the favourites of many South African rap lovers. He has also received several awards including Metro FM's Best New Artist, Song of the Year and Best Hip Hop Album.
4. A Reece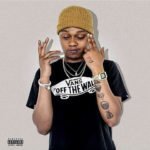 A-Reece whose birth name is Lehlogonolo Ronald Mataboge is a songwriter, record producer and co-owner of the label, "The wrecking crew". He gained popularity after releasing his hit single in 2015 entitled "Couldn't".
A-Reece has so far released three albums which include successful singles like "Mgani" and "Zimbali" which have received massive airplay across radio stations in SA. He was also awarded the Lyricists of the Year at the 2016 South African Hip Hop Awards.
5. Shane Eagle
Shane Patrick Hughes who is popularly known by his stage name Shane Eagle is another top South African rapper. He started his music career at the tender age of 13 when he recorded his first song at his friend's studio.
Shane Eagle has ever since grown to become a notable icon on the national rap scene, releasing an album and several hit singles including his recent single titled "Gustavo". He also received the Best Hip Hop album at the 24 SAMA Awards and has a very large fan base.
6. Die Antwoord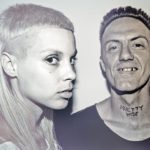 Die Antwoord is a group of incredible rappers that have won the hearts of many South Africans via their rap skills. The group, which consists of two artists: Ninja and Yolandi Visser, has been releasing music since 2009. They have released four albums so far with a host of hit singles and have headlined several international tours in Europe and other parts of the world.
7. iFani
Mzayifani Mzondedeli Boltina who is popularly known as iFani is a South African Hip Hop artist, MC and television presenter. His upbeat and catchy IsiXhosa tracks and his signature off-beat vintage style has carved a name for him in the music industry.
iFani has two albums to his name with the second album going loud less than 24 hours after its release while a couple of his singles have enjoyed lots of airplay on the radio.
8. Khuli Chana
At number eight is another hip hop veteran, Khuli Chana, who has been in the industry for more than a decade and has continued to maintain his stand in the music industry.
Khuli Chana's two studio albums and a couple of singles have given him fame as one of the country's best rappers. He expanded his influence beyond the borders of South Africa after his collaboration with Nigerian music artist Patoranking in "No Lie"
9. KO
KO who is also dubbed Mr Cashtime is a rapper but also a hip hop artist, songwriter, businessman and co-owner of a popular label called "Cashtime Life". He has been active in the South African music industry for over a decade.
KO showed some great style and creativity on his two recent 2-track EP which he made along with AKA and Cassper Nyovest. His song "Fire Emoji", was one of the top songs that rocked the airwaves in 2018. KO also boasts strong followership in other African countries, especially East Africa.
10. Nadia Nakai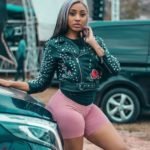 Tenth on the list of best rappers is Nadia Nakai Kandava who is also the only woman on our list. She is popularly known by her stage name Nadia Nakai. Nadia became the first female to win the 2013 Mixtape 101 competition and this brought about her entrance into the music industry.
After she featured Cassper Nyovest in a single in 2017,  which was loved by many South Africans, she gained some spotlight.
See the list of current richest rappers in South Africa and their net worth HERE
Conclusion on Best Rappers in South Africa 2019
From the above list, we can see that many South African rappers are one of the best rappers in Africa. If you believe a rapper was not put on this list, you can let us know via the comment section.