Shane Eagle (born 7 June 1996) whose real name is Shane Hughes is a South African rapper, songwriter, television personality, and record producer.
He came into the spotlight after making it to the top three contestants on South African television show Vuzu: The Hustle.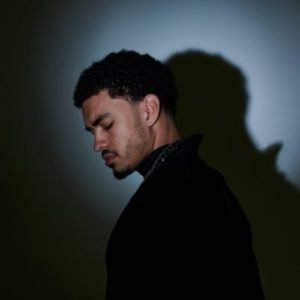 Shane Eagle Age
He was born on the 7th of June 1996, in Rabie Ridge, a suburb of Johannesburg, South Africa. As of 2021, he is 25 years old.
Shane Eagle Songs
Mayo
Now or Never (Remix)
Way Up
Pray
Pillow Talk
Net Worth
He has an estimated net worth of $100,000 to $1 million which he has earned from his music career.
Shane Eagle Twitter
Shane Eagle Instagram
View this post on Instagram
Shane Eagle Video
Shane Eagle News
Listen to Shane Eagle and Nasty C's Collaboration 'PARIS'
Source: OkayAfrica.com
A song by the two of them was always going to be a notable event. "PARIS" is the latest song to be released from Shane's upcoming mixtape Dark Moon Flower. And, the song doesn't disappoint. Both emcees went into it knowing all ears will be on them, and they rapped their lungs out.
Shane kicks off the song, rapping about his life-changing from the success he's seen in the last few years. He raps:
"I flew my mama to Paris/ She used to stay on the street/ I bought myself a new chain, it cost like 40 apiece/ I haven't been home in a while, so I spent a crib on my teeth"
Nasty C is equally cold in his verse, rapping about loving his fans, but asking for his time alone to deal with his weed. An excerpt:
"Me and these rappers ain't really friends/ I don't be taking their calls/ I make 'em talk to the middle man, he won't pass their message at all/ You know I got love for my real fans, but I'm cursing them off of my yard/ I can't be signing any autograph, I got kush in my garage"
"PARIS" is what rappity rap sounds like in the trap era—the song is just raps and a beat, no fancy hook or melodies.
"PARIS" is the second song to be released from Dark Moon Flower, after the lead single "BLACK," which the young emcee released last week accompanied by visuals. The mixtape is out on October 16.