Advertisements
Clayiematt Gome (born 15 October 1990) whose real name is Clayton Gome is a South African music artist.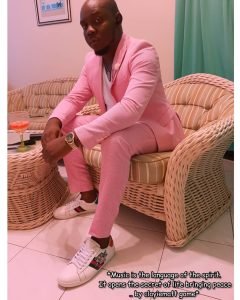 Clayiematt Gome Age
He was born on the 15th of October 1990 in South Africa. As of 2023, he is 33 years old and celebrates his birthday on October 15th every year.
Education
From grade 1 (age 6) to grade 7 (age13) he attended Heartley Primary School.
From grade 8-9 at age (14-15) he attended Mhuriimwe Secondary.
From Grade 10-11 at the age of (16-17), He attended Chegutu High School
He later advanced to event decor at Spaces College
Career
2015 – 2016: He recorded his first single which was released as an independent artist.
Advertisements
In 2017, Clayiematt Gome began to write a list of songs including "Pano Pane Nyasha" (there is grace here) which were recorded in the year 2019. In the same year he Recorded grace volume 1 and Volume 2 which included "Pano Pane Nyasha". The song was no 1 every sunday on the gospel charts for 3 months ( at classic FM). He then relocated to south Africa and recorded "Healing Rain" ft Thandeka and Ray.
He then rereleased a song with with minister Brian (you are beautiful) and Lastly he has finished his brand new album which will be released next month November 2021 called " The Wave" ,the album is with Power Africa Records and it includes 8 tracks.
Songs
Healing rain
Overflow
 Holy Spirit
 He Left Me High
 Kure Kure
 It's Not By Might
 Pano Pane Nyasha
 You Are Changing Lives
 You Are Beautiful
 Hope Of Africa
Albums:
Grace Volume 1
Grace Volume 2
Advertisements