Criselda Kananda (born 9 September 1969) is a South African radio DJ, motivational speaker, counsellor, ex-nurse, television presenter and medical underwriter.
She is best known for hosting various radio shows on Metro FM.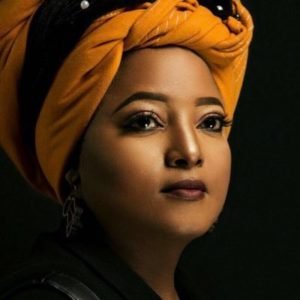 Criselda Kananda Dudumashe Age
She was born on the 9th of September 1969. As of 2019, she is 50 years old.
Criselda Kananda Husband
Criselda is married to her husband, Prince Siyolo Dudumashe. It was reported that Criselda couldn't afford her lavish wedding after a weekly magazine she writes columns for withdrew its financial sponsorship and fired her, Sunday World reported.
Criselda Kananda Children
She has three children who are named Thatohatsi, Makhosazana, and Thandolwethu.
Criselda Kananda Dudumashe Achievements
Her credentials include:
•    In 2006 represented South Africa in New York during the United Nations General Assembly Special Meeting on communicable diseases, commissioned by Mr Koffi Annan
•    She received an award from the First Lady Mrs Zanele Mbeki for her contribution towards the up-liftment of young women in South Africa as an ambassador for the Young South African Women in Dialogue.
•    She also received the City Press/ Rapport prestigious award as one of ten most influential South African Women.
•    She traveled with Metro-fm to 18 countries around the continent, introducing the concept of using Radio as an effective medium in curbing diseases through education.
•    She represented South Africa in London on a task team selected by the Mellinda and Bill Gates: The Foundation to establish a Global Wellness Communication Strategy.
•    She has been actively involved in the fight for the rights of both the HIV infected and HIV negative people.
•    She has been invited as a speaker and presented papers at many conferences and meetings – amongst many was a meeting of the SADEC Health Ministers on wellness
•    Criselda has also studied towards Psycho-Neuro immunology, Health and Positive Living, MDP with the Gordon institute of SA, Project Management, Direct Marketing and Business Communication, amongst many
•    She has also recorded an 8 track Positive Talk CD and wrote a Booklet focusing on holistic wellness, has a website www.positivetalk.co.za which educates and gives people access to basic information about wellness and provides a platform of sharing of life challenges and successes without being judged.
•    Olay Iconic Woman in social development 2009
•    Parable leadership 2009
•    Inaugural Feather award for Role Model of the Year 2009
Twitter
Instagram
Criselda Kananda Dudumashe Contact Details
To contact Criselda Kananda for bookings, quotes, and requests, you can send a mail to [email protected] or visit http://www.criseldakananda.co.za/criseldakananda_contacts-bookings.html