Advertisements
Phindi Gule is a South African former station manager who started her Radio career at Metro FM as a newsreader. She is no stranger to South African media.
Gule is the former station manager at VumaFM, was a presenter on Metro FM, East Coast Radio, and Gagasi, and recently presented the National Geographic's World's Smart Cities documentary on Durban.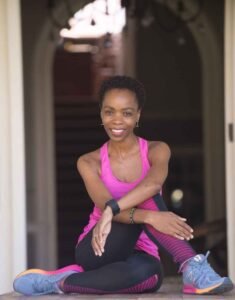 Phindi Gule Husband
She is married to Kevin Burley and they made history by becoming the first people to run the length of KZN (Mozambique border to Port Edward), a total of 900km.
Career
Her Radio experience includes hosting various shows at a Community Radio Station (Voice of Soweto), hosting a prime-time show at Gauteng's biggest Radio Station (YFM), managing a Retail Radio Station (Score Super Markets), and hosting various shows at East Coast Radio and Gagasi FM. Given her academic achievements (Chemical Engineering, Journalism, and IMM Diplomas), Phindi never limited herself to the radio.
Advertisements
She has spent some time in the corporate sector. She worked at South African Airways as an Analyst Programmer, a Sales Executive at Autotrader, and a Marketing Manager at Old Mutual.
Awards
In 2018 Gule received two Awards – one from the fastest growing regional Radio Station in the country GagasiFM and the other from Ethekwini Municipality.
Both awards were to honour the work that she continues to do in getting communities (particularly women) to be active and live a Healthy Lifestyle.
Phindi Gule Net Worth
She has an estimated net worth of $100,000.
Advertisements