Eric Macheru is a South African former footballer and actor who is famous for playing the role of Leeto Maputla, the son of Meikie Maputla and John Maputla and the older brother of Thabo Maputla in the soap, Skeem Saam which airs on SABC 1. He attended Kuschke Agricultural High School.
Eric Macheru
Birth name
Eric Macheru
Date of Birth
25 February 1986 (

age 33 years)

Wife/Girlfriend
Unknown
Occupation
Former footballer and actor
Net Worth
Unknown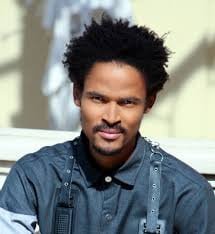 Eric Macheru Age
He was born on the 25th of February 1986 in Polokwane, South Africa. As of 2019, he is 33 years old.
Eric Macheru Acting Career
He joined the Mzansi Magic telenovela iNkaba cast in 2012 where he played the role of Rick, a top model on Fumi's level described as "the Tyson Beckford of iNkaba world". Eric was also a cast member of Mfolozi Street season 1 as Msindo.
He is currently also a cast member of the South African drama series Skeem Saam playing the role of Leeto Maputla, who always gets into trouble, and gets his family to bail him out.
Eric Macheru Girlfriend | Eric Macheru Wife | Eric Macheru Wedding
Details about his girlfriend, wife, and wedding will also be updated soon…
Eric Macheru Facebook
Eric Macheru Twitter
Eric Macheru Video