Advertisements
Getroud met rugby is a South African television series that revolves around four stars of a Johannesburg rugby team and their wives as they become involved in various interconnected scandals.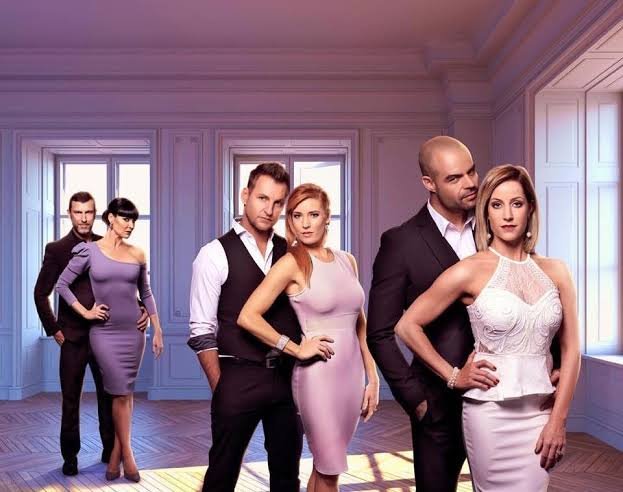 Monday 2 November 2020
Episode 76
Lulu and Simon have their hands full with their parents and moving in together. Lienkie receives bad news. Bart tries his best to stay in Kristien's good books.
Tuesday 3 November 2020
Episode 77
Advertisements
Liam and Candice are hit by difficult times. Blitz and Johan still don't know about Lienkie's diagnosis. An unwelcome visitor shows up at Jordan's door.
Wednesday 4 November 2020
Episode 78
The players are restless about rumours of salary cuts. Candice feels guilty about her mom. Maggie and Yvonne find common ground with an area in Simon's house.
Thursday 5 November 2020
Episode 79
Denzel is furious about Bart's decision. The feud between Maggie and Yvonne continues. Blitz finds out about Lienkie's diagnosis.
Friday 6 November 2020
Episode 80
Lienkie wants to make Johan's wishes come true before it's too late. Lulu and Simon finally get their house back. Nesie has a surprise for Bart.
---
Monday 9 November 2020
Episode 81
Lienkie gets ready for her first treatment. Jordan recognises someone from his past. Ilse visits Bart.
Tuesday 10 November 2020
Episode 82
Lienkie goes for her first treatment. Lulu surprises Simon with something sexy… Ilse approaches Jana with a story about Bart.
Wednesday 11 November 2020
Episode 83
Blitz struggles to hide Lienkie's condition from everyone. Jana is hot on Bart's trail. Jordan battles with the skeletons in his closet.
Thursday 12 November 2020
Episode 84
Johan finds out about Lienkie's illness. Sasha visits the pompoms. Bibi is worried about Jordan.
Advertisements
Friday 13 November 2020
Episode 85
Renate returns from Greece. Jana is on a mission to reveal Bart's secret.
---
Monday 16 November 2020
Episode 86
Jana shares her findings with Bart. Jordan follows the man who was responsible for the death of his wife and daughter. Renate finds out Virginia is working for Simon.
Tuesday 17 November 2020
Episode 87
Renate visits Simon and Lulu. Sasha puts Wynand in his place. Blitz struggles to keep everyone happy while the team is falling apart.
Wednesday 18 November 2020
Episode 88
Liam loses his temper in front of a journalist. Schalk is suspended… Blitz struggles to keep everything together.
Thursday 19 November 2020
Episode 89 
Jana is still missing. Wynand and Sasha irritate each other. Bart addresses the Stryders about their salary cuts.
Friday 20 November 2020
Episode 90
Lienkie and Blitz are furious when her illness is made public. Renate comes to other insights about Virginia. Schalk is desperate to find Jana.
---
Monday 23 November 2020
Episode 91
Kristien's increase is revoked. Amanda worries about Sasha and Reitz's past. Blitz and Lienkie try to find out who leaked her illness to the press.
Tuesday 24 November 2020
Episode 92
Schalk's hearing kicks off… Lienkie is anxious about her next treatment. Renate comes to Amanda's rescue.
Wednesday 25 November 2020
Episode 93
Lienkie is upset with Johan misusing her illness to get out of homework. Liam pushes Bart's buttons. Renate finds out what Willem does for a living.
Thursday 26 November 2020
Episode 94
Bart is shot. Lienkie is struck by the reality of her illness. Schalk's life is hanging by a thread.
Friday 27 November 2020
Episode 95
Everyone is shocked about the shooting. Bibi wants to end her friendship with Jordan. Lienkie makes a big decision…
---
Monday 30 November 2020
Episode 96
There are still no answers about Jana's disappearance. Kristien's life is further upset when Ilse shows up. Renate isn't sure about Willem.
Advertisements