Advertisements
Getroud met rugby is a South African television series that revolves around four stars of a Johannesburg rugby team and their wives as they become involved in various interconnected scandals.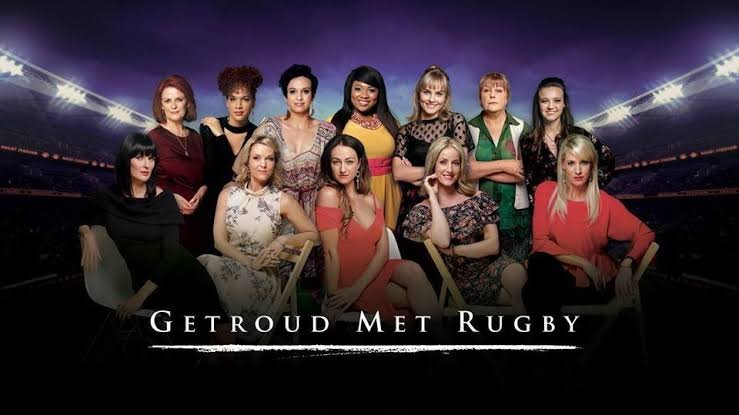 Tuesday 1 December 2020
Episode 97
Lienkie collapses. Detective Breytenbach visits the stadium again. The Stryders have a surprise for Blitz.
Wednesday 2 December 2020
Episode 98
Advertisements
Kristien has to prove her innocence. Simon meets Willem. Maryke convinces Bibi to take a chance on Jordan.
Thursday 3 December 2020
Episode 99
Denzel pays Kristien a visit… Lienkie receives shocking news. The Stryders' future weighs heavily on Fafa's shoulders.
Friday 4 December 2020
Episode 100
Blitz is down about Lienkie. Fafa becomes a suspect in Bart's shooting. Sasha and Wynand are overwhelmed by their passion.
---
Monday 7 December 2020
Episode 101
Lienkie has to decide if she wants to continue with the treatment. The men discover Buks' wig. Bibi and Jordan find each other.
Tuesday 8 December 2020
Episode 102
Kristien and Pine are on Bart's track. Detective Breytenbach finds a new suspect. The men make a bet with Wynand.
Wednesday 9 December 2020
Episode 103
Detective Breytenbach interrogates Liam. Simon has a special surprise for Lulu. Schalk's concern about Jana reaches breaking point.
Thursday 10 December 2020
Episode 104
Renate finds out about Simon and Lulu's engagement. Kristien discovers something in Bart's safe. Lienkie struggles to stay strong during the treatment.
Friday 11 December 2020
Episode 105
Blitz makes a decision about Lienkie's treatment. Kristien makes a breakthrough in her investigation. Detective Breytenbach questions Mia about her past with Bart.
---
Monday 14 December 2020
Episode 106
Lienkie tells Johan she's stopped her treatment. Mia asks Anastasia to be her alibi. Simon and Renate are locked in together at the gym.
Tuesday 15 December 2020
Episode 107
Simon and Renate don't know what to make of their evening together. Liam and Candice still argue about Priscilla. Kristien discovers something about the courier company.
Advertisements
Wednesday 16 December 2020
Episode 108
Renate breaks up with Willem. Mia tries to get her alibi together. Johan is furious at Blitz and Lienkie's pretence.
Thursday 17 December 2020
Episode 109
Pine finds out someone wanted to poison him. Blitz and Lienkie get a fright when Johan goes missing. Koekie and Festus struggle to make a birthday gift for André.
Friday 18 December 2020
Episode 110
Blitz tries to get through to Lienkie. Reitz is still on Amanda's black list. Mia is honest with Breytenbach.
---
Monday 21 December 2020
Episode 111
Bibi is upset because Jordan keeps their relationship secret. Reitz puts Sasha in her place. Simon has to process his feelings for Renate.
Tuesday 22 December 2020
Episode 112
Simon and Renate make a big decision. Lienkie has a setback and is hospitalised again. Bibi gives Jordan an ultimatum.
Wednesday 23 December 2020
Episode 113
Wynand breaks up with Sasha. Detective Breytenbach questions Pine about Jana's disappearance.
Thursday 24 December 2020
Episode 114
Renate and Lulu battle to adjust to their new lives. Blitz receives upsetting news about Lienkie's condition. Jordan and Bibi are in love.
Friday 25 December 2020
Episode 115
Schalk's reckless behaviour gets out of hand. Candice has to choose between Liam and her mom on Christmas Day. Kristien spends Christmas with the Greeffs.
---
Monday 28 December 2020
Episode 116
Lulu confronts Renate. Amanda and Sasha's fight continues. A celebrity shows up at Pottie's.
Tuesday 29 December 2020
Episode 117
The men have to keep their side of the bet. Renate is uncomfortable with Lulu's stuff in Simon's house. Reitz tells Sasha off.
Wednesday 30 December 2020
Episode 118
Blitz and Lienkie receive good news from the doctor. Simon finds out about Lulu's secret. Bibi surprises Jordan.
Thursday 31 December 2020
Episode 119
Everyone gathers in Pottie's to welcome the new year. Pine discovers the identity of Bart's shooter. Simon tells Renate about Lulu's secret.
Advertisements