Hungani Ndlovu (born 19 June 1994) is a South African actor, dancer, and presenter. He is the founder of SANS Group and plays Romeo Medupe in soap opera, Scandal.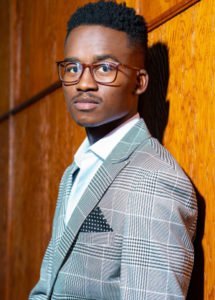 Hungani Ndlovu Age
He was born on the 19th of June 1994 in Nelspruit City. Hungani Ndlovu is 26 years old as of 2020.
Hungani Ndlovu Wife
He is happily married to Stephanie Sandows, who is also a fellow co-actor in the soap opera, Scandal.
Education
He spent 3 years in the United States of America mainly in LA and NYC, studying and working. Hungani is a graduate in Acting for Film which he obtained in LA.
He was a student at Flii'Cademy (which is run by FliiStylz, one of Chris Brown's choreographers) and attended classes from world-renowned choreographers including Ian Eastwood, WillDaBeast Adams, Parris Goebel and Nick DeMoura just to name a few.
Career
His dancing career began while he was still very young and in April 2011, he had the conviction that this is what he wants to do for the rest of his life.
Hungani's acting debut came when he had a lead role in Memoir Of An Honest Voice. It got nominated for 'Best Short Film' at the Africa Movie Academy Awards 2015.
Twitter
Instagram