Advertisements
Isibaya is a South African soap drama produced by Bomb Shelter Productions, a company whose managing director, Desireé Markgraaff, is also the television series executive producer. Isibaya first aired on the 18th of March 2013. It airs weekdays on MzanziMagic DStv channel 161, at 20:30.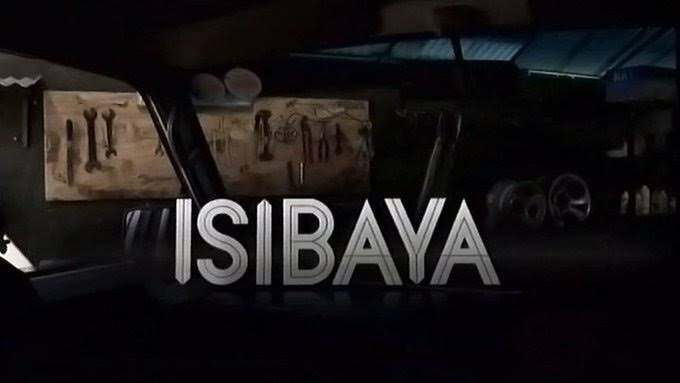 Tuesday 1 December 2020
Episode 172
Ntwenhle finds herself caught between her two families. An interrogation at KwaManzini threatens to blow things wide open. Sihle thinks she might have a plan to save Dabula.
Wednesday 2 December 2020
Episode 173
Advertisements
Sihle comes up with a plan to help Dabula by harming Melusi. Bhekumuzi's advice almost lands Thandi in hot water. S'khaleni and Melusi find themselves in hot water with Mkabayi.
Thursday 3 December 2020
Episode 174
Mpihlangene threatens Fenyang. Ntwenhle and Sihle battle it out. The Zungu are shocked to learn who threw Melusi under the bus.
Friday \4 December 2020
Episode 175
Melusi faced the chief's justice over the burning taxis. Fenyang lies to Phumelele and arranges to get some justice of his own. S'khaleni feels he has been treated unjustly and brings Bhekumuzi some troubling news.
---
Monday 7 December 2020
Episode 176

Ntwenhle and Dabula can't reach consensus on Sihle being at Emarondweni. Mabuyi and Siza finally face off. Fenyang's plan to teach Mpihlangene a lesson takes a turn for the worst.
Tuesday 8 December 2020
Episode 177
The world is rocked by the news of a tragic shooting. Ntwenhle is determined to ice Sihle out and Siza is determined to win her man.
Wednesday 9 December 2020
Episode 178
Mkabayi finds Fenyang by Melusi's bedside and she blames him for everything. Qaphela confronts Saddam about the new taxis.
Thursday 10 December 2020
Episode 179
Dabula walks straight into Sihle's trap. Fenyang's guilt grows as Melusi remains in a critical condition. Sibongile's drunken downward spiral continues, and Saddam puts his foot down with Lillian.
Friday 11 December 2020
Episode 180
Fezile worries about Sibongile's downward spiral. Ntwenhle catches Dabula red handed. Phumelele receives devastating news.
---
Monday 14 December 2020
Episode 181
The Zungus nervously wait for news about Melusi. An unexpected visitor arrives. S'bu realises just how badly he's messed up. Meanwhile Dabula can't explain his latest actions.
Tuesday 15 December 2020
Episode 182

Sihle continues working her magic on Dabula. Melusi's situation appears dire. S'bu finds himself getting the cold shoulder from both women. Nolwandle is curious about the new Nyandeni taxis.
Advertisements
Wednesday 16 December 2020
Episode 183
Dabula shocks the council with a big announcement. Former enemies begin connecting over their shared hurt. Ntwenhle finally reaches her breaking point and makes a big decision.
Thursday 17 December 2020
Episode 184
Qaphela and Saddam get into a scuffle. Meanwhile Dabula makes dramatic announcement about Sihle's new role in the Chieftaincy. Mkabayi overhears Sibongile make a shocking confession while arguing with Mpihlangene.
Friday 18 December 2020
Episode 185
Mkabayi confronts Sibongile about her transgression. Mpihlangene and Fenyang get surprising news. Nolwandle finds herself the collateral damage of Qaphela's jealousy.
---
Monday 21 December 2020
Episode 186
Mandla and Bongani find themselves confronted by the new queen of Bhubesini. Qaphela gets his groove back. Mkabayi seeks help from her brother. S'bu has a shocking revelation for Siza and Mabuyi.
Tuesday 22 December 2020
Episode 187
Dabula makes a plan to try and get Langa back for Sihle. Mpihlangene makes a move on Iris. Thokozani plays games with Qaphela, and S'bu tells the truth but Siza lies, again.
Wednesday 23 December 2020
Episode 188
Bhekumuzi misinterprets the exchange between Pam and Dabula. Meanwhile Thokozani continues trying to make Qaphela jealous and it seems to be working. Iris tries to get information about Langa from Blade.
Thursday 24 December 2020
Episode 189
Sihle establishes her dominance and finally gets her revenge. Nolwandle gives it up to Thokozani, she knows how to play the game. Dabula gives Iris an offer she can't refuse.
Friday 25 December 2020
Episode 190
It's Christmas day. Secrets threaten to come out, tensions rise and Dabula arrives with a shocking Christmas gift for Sihle. Mkabayi wants to bring the family together for Christmas but not everything goes as planned.
---
Monday 28 December 2020
Episode 191
Dabula's special Christmas present for Sihle threatens to send Blade over the edge. Melusi keeps his secrets to himself. A dangerous showdown breaks out at KwaManzini, and Siza gets a shocking visit.
Tuesday 29 December 2020
Episode 192
Siza finds herself in a difficult position when her father demands she deliver on her promises. Meanwhile Samson demands what he is owed from Dabula.
Wednesday 30 December 2020
Episode 193
Qaphela makes Dabula blackmails Fenyang. Phumelele gets some self-defence lessons from an unlikely ally.
Thursday 31 December 2020
Episode 194
Ntwenhle warns S'bu that she has a bad feeling about Andile. Mkabayi and Samson square off about the trial.  Mdu picks sides with yet another betrayal. Mickey is horrified when Andile gives him his new orders.
Advertisements