Jürgen Hellberg (born April 5) is a South African actor known for his role as Kitte Muller on the M-Net soapie Binnelanders, from 2005-2008.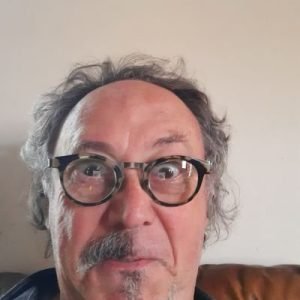 Career
He was a member of the Drakensberg Boys' Choir in 1972, and theatrical work gave his bread and butter from the 1980s through the 1990s. Jurgen became dissatisfied with this and decided to devote his attention to screenwriting, music, and direction.
He became dissatisfied and began penning scripts for the parts he desired, including Blind Dog Fourie and Helena of Troyeville.
Jürgen and his wife Shireen (a former member of the vocal duo Cutt Glass) founded Flying Pigs, a corporate theatre company specializing in industrial theatre, corporate entertainment, and brand marketing, in the year 2000.
After years of writing and directing, Jürgen's acting bug got him again, and he decided to take the role in Binnelanders. Also, as Jürgen adds, most of the cast are old friends, and it's such a pleasure to work with them again.
Jürgen Hellberg Net Worth
He has an estimated net worth of $200,000 which he has earned as an actor.