Advertisements
Patrick Mofokeng (born 15 June 1969), is a South African actor popularly known for his role as King Sibiya on the television series, Zone 14.
He plays the role of Mandla Cele on 1Magic soapie, Lingashoni.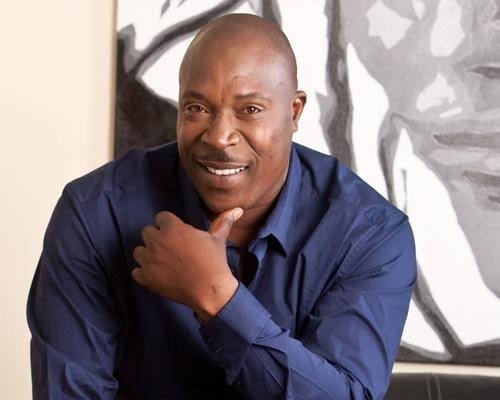 Patrick Mofokeng Age
He was born on 15 June 1969 in Cape Town South Africa. Mofokeng is 54 years old as of 2023 and celebrates his birthday on June 15th of every year.
Patrick Mofokeng Height
Mofokeng stands at an height of 5ft 2in.
Patrick Mofokeng Education
He holds a Diploma in Drama and Speech from CAP Arts School in Cape Town.
Career
He made his acting debut in 1997 with the television film Pride of Africa. He made a cameo appearance as 'Village Hunter' in Jackie Chan's film Who Am I in 1998.
In 2008, he played the role of 'Gerald Judge' in the film Surprise. Meanwhile, for his performance in The Provider in 2007, he received the Golden Horn Award for Best Actor in a TV Drama. For the serial When we were black, he also won the award for Best TV Drama.
He portrayed 'King Sibiya' in the television drama Zone 14 in 2005. The job gained a lot of traction. Aside from that, he appeared in the television shows Backstage and Yizo Yizo, Scandal!, and Isidingo as a guest star. In 2020, he starred in the South African Netflix original series Blood & Water.
Mofokeng won the 2007 Golden Horn award for Best Actor in a TV Drama for his role in The Good Provider, at the second annual South African Film and Television Academy awards (SAFTAs).
TV Roles
Advertisements
Blood & Water – Season 1 as Brian Bhele
Fallen – Season 1 as Captain Mabena
Heartlines – Season 1 as Solomon Sithole
Hillside – Season 2 as Lucky
Izoso Connexion – Season 1 as Magic
Lingashoni – Season 1 as Mandla Cele
Scandal! – Season 1 as Mlungisi Ngema
Shreds and Dreams – Season 2 as Mvuthuluka
Soul City – Season 11 as Jimmy
Stokvel – Season 8 as Zwane
The Lab – Season 1 as Pule
When We Were Black – Season 1 as Rev Serote
Yizo Yizo – Season 3 as Toffolux
Zone 14 – Season 1 – 4 as King Sibiya
Movies
Pride of Africa (1997)
Who Am I (1998) as Village hunter. Also starring Jackie Chan.
Dr Lucille: The Lucille Teasdale Story (TV Movie) 2001
I Dreamed Of Africa as Young Police Officer
A Warm Heart (Short) as Napoleon Dzombe (2005)
Man to Man as Zachary (2005)
The Good Provider (2006) as Solomon Sithole
Man To Man (2005) also Starring Joseph Fiennes and Kristin Scott Thomas
Surprise (2008)
Invictus as Linga Moonsamy (2008)
Gangster's Paradise: Jerusalema as Vusi (2008)
Africa United as Police Sargeant Samb(2010)
'Master Harold'… And the Boys as Willie (2010)
Themba as Luthando (2010)
Themba (2010)
A Million Colours as Albert 2011
Losing Lerato Station Commander 2019
Patrick Mofokeng Net Worth
Mofokeng has an estimated net worth of $500 000 which he has earned from his career as an actor.
Twitter
Advertisements