Advertisements
Khusela Diko is a South African politician who worked as Head of Communications and Spokesperson to the President of South Africa. She was suspended after she was implicated I'm multimillion-rand personal protective equipment scandal at the Department of Health in Gauteng.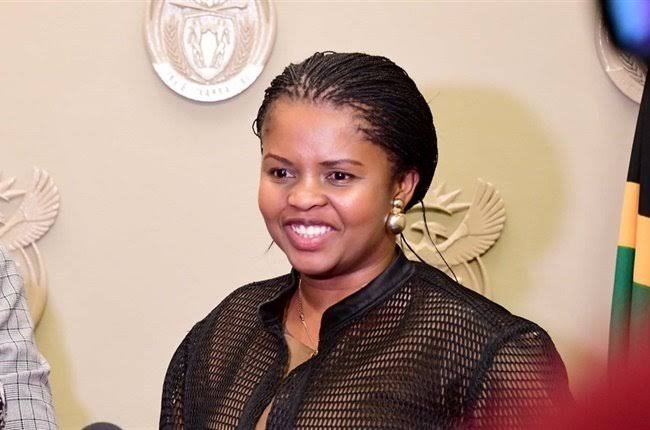 Khusela Diko Age
She was born in Mthatha, Eastern Cape, South Africa. Diko is 40 years old as of 2020.
Khusela Diko Education
She holds a Bachelor's degree in Commerce from the University of South Africa.
Khusela Diko Husband
Diko was married to Bhaca King Madzikane II Thandisizwe Diko. He was the king of the Amabhaca tribe.
Her husband died in the afternoon of Sunday, 21 February 2021 in East London after a short illness.
Advertisements
Khusela Diko Career
She was appointed as the spokesperson for the presidency in March 2018. Diko has previously served as the head of ANC communications in the ANC Department of Information and Publicity.
She previously served as the spokesperson for the ANC Youth League as well as ANC Treasurer General Paul Mashatile.
The former spokesperson together with
implicates her husband, Madzikane Thandisizwe Diko and Gauteng Health MEC, Bandile Msauku were implicated in a R125-million PPE contract which was awarded to Royal Bhaca, a company owned by Khusela Diko's husband.
Khusela Diko Net Worth
Diko has an estimated net worth of $500 000 which she has earned from her career.
Twitter
Advertisements