Advertisements
Sibs Shongwe- La Mer (born 11 September 1991) is a screenwriter, film director, musician, TED talks alumni and visual artist born in Johannesburg, South Africa.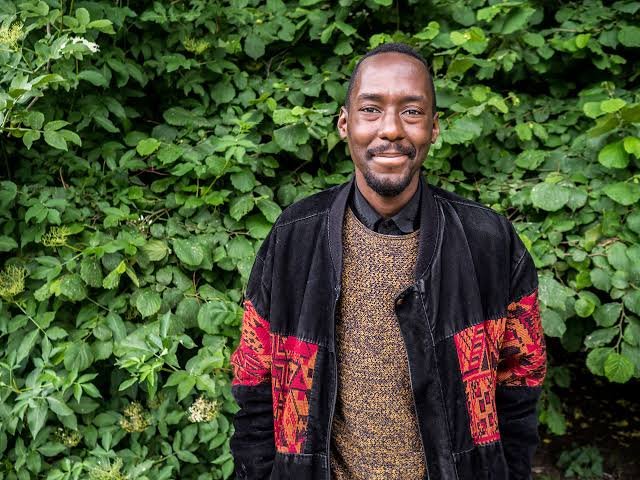 His critically acclaimed debut feature film, Necktie Youth, premiered in the Panorama section of the 65th Berlin International Film Festival, Tribeca Film Festival, Sydney Film Festival and numerous top-tier international film festivals, winning "Best South African Feature Film" and "Best Direction" at the Durban International Film Festival in 2015.
The film went on to garner a multitude of awards, including "Best Achievement in Cinematography" and "Best Achievement in Editing" at the 2015 South African Film and Television Awards. Necktie Youth was theatrically released in South Africa (2015) at Ster-Kinekor and on the iTunes Store & DStv Box-office. The film was later released in the Netherlands, Brazil & American VOD between 2016–2017. Mid 2016, Shongwe-La Mer signed representation contracts with top London film lit agency Casarotto Ramsey & Associates, Rick Yorn's legendary LBI entertainment & Hollywood heavyweight CAA.
Sibs Shongwe- La Mer Age
He was born on 11 September 1991 in Johannesburg, South Africa. Shongwe-La Mer is 32 years old as of 2023 and celebrates his birthday on September 11 every year.
Sibs Shongwe- La Mer Career
His visual art and cinema career began in his late teens after the untimely death of a high school girlfriend and other influential tragedies befell his social circle and resulted in the creation of various bodies of art and film exploring themes of suburbia malaise, depression and the new South African experience. First working as an independent music video director and rock n roll photographer for local acts, Shongwe-La Mer had his first notable international film festival exposure with self-funded low-fi production "Territorial Pissings" that was screened as a work-in-progresses at the 70th Venice International Film Festival (La Biennale di Venezia) in 2013 with a copy of the work added to the festivals historical archives.
At this time, Shongwe-La Mer was also active as a visual artist & photographer, exhibiting works in his country of birth and various galleries worldwide. In 2016, Shongwe-La Mer made the selection for the Berlinale Talents program of the prestigious Berlinale. 2017 brought the young director back to the festival for a third consecutive year of participation with a feature film in development selected for the "Berlinale Directors" category of the Co-Production Market (European Film Market ) with the screenplay for the South African drama "The Color Of The Skull". The project was presented to top industry professionals as an alumni project. The South African director has often expressed respect for the A-list festival.
Advertisements
Later that year, Shongwe-La Mer had a third feature project selected for the Paris Co-Production Village at the 2017 Champs-Élysées Film Festival, where he presented a third feature screenplay for the project "The Sound Of Animals Fighting". That October, Variety (magazine) reported the feature would star Hollywood heartthrob Emile Hirsch and X-Men star Alice Braga, shooting in Brazil and Johannesburg.
In 2018, Shongwe-La Mer participated in the prestigious Cannes Film Festival, where he took his screenplay "Color Of The Skull" to l´Atelier de la Cinéfondation. Shongwe-La Mer took the top prize in Le Prix ARTE International for the most promising cinematic vision.
Filmography
As writer/director
Necktie Youth (2015) (Urucu Media/Halal Films)
Territorial Pissings (2013) (Whitman Pictures Independent)
Death Of Tropics (2012) (Whitman Pictures Independent)
The Sound Of Animals Fighting (In Development) (2018) (Fireworx Media)
Color Of The Skull (In Development) (2018) (Mille Et Une Paris/Halal Film/Whitman Pictures Independent)
As actor
Necktie Youth (Supporting Lead- "September") (2015) (SA)
"The Cubs Won (And I Died) (Supporting role- "Brice") (2017) (US)
As Producer/Executive Producer
Territorial Pissings (2013)
Death Of Tropics (2012)
Sibs Shongwe- La Mer Net Worth
Shongwe-La Mer has an estimated net worth of $1 million.
Reference
Advertisements