Advertisements
Kagiso Modupe is a South African actor and producer known for his roles in the popular serials Losing Lerato, Gog' Helen and Unpredictable Romance.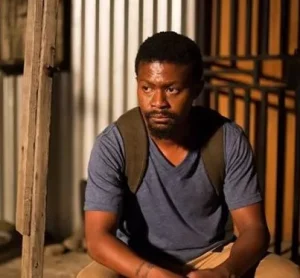 Kagiso Modupe Wife
He is married to Liza Lopes who is a film producer and the couple has two daughters. His elder daughter, Tshimollo acted with Kagiso in the film Losing Lerato as the lead role 'Lerato'.
Career
He was one of the main actors in the blockbuster Losing Lerato in 2019, in which he played the character Thami. Kagiso and his wife Liza provided the funding for the project. The film was shown in South African and Swazilandian theatres. There was red tape that prohibited the screening of the film in Botswana.
Advertisements
It earned honors at the Idyllwild International Festival of Cinema in California, with the reviews being extremely positive. Kagiso received a Best Actor Award for his work in the feature film, Samela Tyelbooi received a Best Actress Award for her work in the feature film, and his daughter Tshimollo received the Best Child Performance Award. This picture was also nominated for two Oscars and won three more awards outside the big prizes.
He created the voice of "Tyler Perry" for South Africa. Additionally, he also starred in the critically acclaimed TV drama Scandal! in the role of "Mangaliso 'Mangi' Nyathi." He quit after several years in the post.
Besides performing, he also became a writer by penning a book entitled Along Came Tsakani.
Kagiso Modupe Net Worth
He has an estimated net worth of $200,000 which he has earned as an actor.