Advertisements
Dikgang Moseneke (born 20 December 1947) is a South African judge who previously served as the former Deputy Chief Justice of South Africa.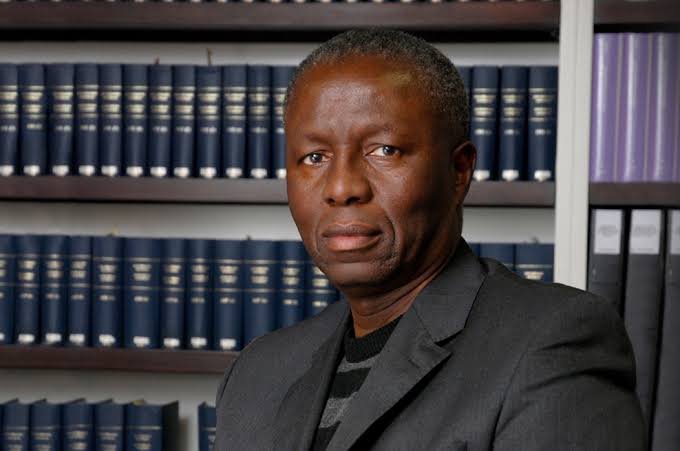 Dikgang Moseneke Age
He was born in Pretoria, South Africa on 20 December 1947. Moseneke is 75 years old as of 2022 and celebrates his birthday on December 20th every year.
Dikgang Moseneke Education
He had his primary and secondary education in Pretoria but was arrested at the age of 15 after he joined the Pan-Africanist Congress (PAC) and participated in anti-apartheid activities.
He was sentenced to 10 years' imprisonment, all of which he served on Robben Island. Moseneke studied for his matric in jail and obtained a Bachelor of Arts in English and political science and a B.Iuris degree, and would later complete a Bachelor of Laws, all from the University of South Africa.
Dikgang Moseneke Wife
Moseneke is married to Kabo and they have a daughter and two sons.
Dikgang Moseneke Career
Moseneke started his professional career as an Solicitor's articled clerk at Klagbruns Inc in Pretoria in 1973. He was admitted as an attorney in 1976 and practised for five years at Maluleke, Seriti and Moseneke, mainly before the Company Court in Liquidation matters and in Criminal Trials.
Advertisements
In 1983 he was called to the Pretoria Bar. His application had sparked a dispute within the Bar which culminated in its abolishing its "whites-only" membership rule. Moseneke practised as an advocate in Johannesburg and Pretoria and was noted for his Company Law, Bankruptcy and Indirect Tax practise and was briefed extensively by Black and Asian businessmen. He was awarded senior counsel status ten years later.
In November 2001 Moseneke was appointed to the High Court in Pretoria, his hometown, by then President Thabo Mbeki. A year later he was made a judge in the Constitutional Court and, in June 2005, became Deputy Chief Justice. On 4 November 2013, Moseneke was appointed Acting Chief Justice during the long-term leave of Mogoeng Mogoeng.
Activities
Chairperson: Telkom South Africa Limited (Since October 1994)
Chairperson: African Merchant Bank
Chairperson: Metropolitan Life Ltd
Chairperson: African Bank Investments Ltd
Chief Executive: New Africa Investments Ltd
Director: New Africa Publications (Pty) Ltd
Director: Phaphama Holdings (Pty) Ltd
Director: Urban Brew (Pty) Ltd
Chairperson: Alisa Car Rental (Pty) Ltd (Hertz)
Director: Life Officers' Association
Chairperson of Project Literacy for more than 10 years;
Trustee of Sowetan Nation Building; and
Deputy chairperson of the Nelson Mandela Children's Fund.
Dikgang Moseneke Net Worth
Moseneke has an estimated net worth of $5 million which he has earned from her career.
Advertisements