Advertisements
Making to the top of the most visited websites takes a great deal of hard work, strategy, and investment. There are thousands of South African websites and most have similar, almost identical, contents. This also means that there is a lot of competition for ranking on Google as well as other popular search engines. The websites that rank higher on the search engines will receive the most traffic.
The factors that influence whether a website will receive visitors is its ranking on the Search Engine Result Pages (SERPs) which depends on adherence to search engine regulations and guidelines, quality of the content, keyword relevance as well as speed. Some websites have met this criterion and are therefore receiving the most visitors. Here is a list of the top 10 most visited websites in South Africa based on Alexa Ranking.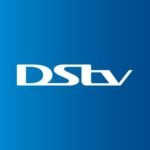 Top of our list is the DStv website which is the Program synopsis and channel information for South Africa's satellite network. It has a global Alexa rank of 1,598. Some of the top search keywords that generate traffic for the site include DStv now, DStv, DStv self service, DStv login, and DStv packages.
The website has on average six page views per visitor and each visitor spends about eight minutes surfing through all the pages. It generates millions of views making it the most visited website in South Africa.
Advertisements
FNB provides personal, commercial and corporate banking services to more than 6 million customers across South Africa. It is also the single largest contributor to FirstRand's bottom-line. Its top search keywords include fnb, fnb online, fnb online login, fnb online banking, and fnb login.
It is ranked the 2,073rd most visited website in the world. Each visitor generates about four daily page views and spends a daily time of seven minutes on the site.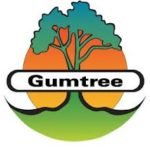 This is a local online website classified with thousands of live listings! You can buy & sell cars, property, electronics, or find a job near you. Those who visit this website spend approximately nine minutes surfing through the pages trying to find the product of their choice. The average clicks on the pages are about 8,45 pages daily.
Almost 90 percent of the website's massive traffic stems from South Africa while the rest come from China, the United States, and Botswana.
This is the official website of the University of KwaZulu-Natal. The website has a global Alexa rank of 4,597 with about 98 percent of its visitors coming directly from South Africa.
Visitors to this website spend more than 8 (eight) minutes browsing through the pages. During the visit, users browse through an average of 6.83 pages per visit every day.
Advertisements
From this website, you can buy pretty much anything you want, online in South Africa. Get Great stuff at Great Prices, Fast Delivery, Safe and Secure. Almost 95 percent of the website's traffic comes from South Africa with a few coming from the United States.
Takealot.com has an Alexa rank of 2,729 with most of its visitors spending 7 minutes surfing through products of their interest. The average clicks on their pages are 4.9 pages daily.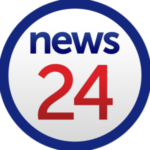 This is South Africa's premier news source, provides breaking news on national, world, Africa, sport, entertainment, technology & more. It was created in October 1998 by the multinational media company, Naspers. 24-hour online news service.
The online arm of the Naspers newspaper group. It has an Alexa rank of 3,192 and has on an average of 2 page views per visitor with each visitor spending about 5 minutes on the site reading various news.
The University of South Africa, also known as Unisa, was established as the University of the Cape of Good Hope in 1873 as an examining body. It became the University of South Africa in 1916 and under its auspices, several colleges in South Africa became autonomous universities.
According to Alexa, most of the visitors to this university website are South Africans. Some of the other visitors come from the United States, Nigeria, Ethiopia, and the Philippines.
The University of Johannesburg (UJ) is one of the largest, multi-campus, residential universities in South Africa. It seeks to achieve the highest distinction in scholarship and research within the higher education context.
This university website generates a lot of traffic with it being ranked globally as the 6,959th in the world. The website has 4.28 pageviews per visitor and visitors spend an average of 6 minutes on the website.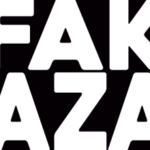 Fakaza is one of the most popular websites in the country because of its South African music and videos delivered daily. This platform is the most visited music and entertainment website in the country.
The website attracts visitors majorly from South Africa who spends more than 4 minutes browsing for new songs and visiting more than four pages with each visit. It has a global Alexa rank of 4,640.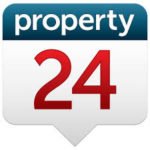 Property24 is the first place to start your property search. Whether you are looking for houses, flats, vacant land, farms or commercial property for sale, we have thousands of property listings updated daily.
Find your dream home on Property24 by searching through the largest database of property for sale by estate agents throughout South Africa. The website has 12 daily pageviews per visitor and visitors spend an average of more than 10 minutes on the site.
Other popular websites in the country based on monthly traffic include
Wits.ac.za
Nwu.ac.za
Absa.co.za
Up.ac.za
Uct.ac.za
Junkmail.co.za
Standardbank.co.za
Iol.co.za
Supersport.com
Advertisements