Zanda Ntombshayivosho Zakuza (born 8 August 1993)  is a South African afro-soul singer and songwriter born in Durban, KwaZulu-Natal, South Africa.
She is best known for his hit debut album titled Synthia and also being featured in one of Mzansi's biggest dance tracks, Club Controlla (Prince Kaybee & LaSoulMates) and Skeleton Move (Master KG).
Zanda Zakuza matriculated at Pinetown Girls High School and She also studied Jazz for two years at the University of KwaZulu-Natal and later dropped out to pursue her career in music.
She also completed the HR and Business Management course at a college.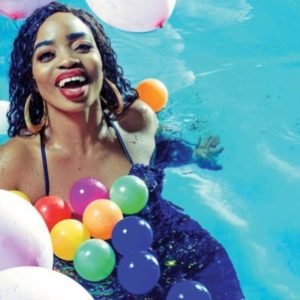 Zanda Zakuza Age
Zanda Ntombshayivosho Zakuza was born on the 8th of August 1993 in Durban, KwaZulu-Natal, South Africa. As of 2019, she is 26 years old.
Songs and Album
Hamba (feat. Bongo Beats)
Hair To Toes (feat. Bongo Beats)
Magic of Love (feat. Spirit Banger)
All I need
Wadika (feat. Dr Moruti)
Amaza (feat. Dr Moruti)
Vumani(Ewe) [feat. Spirit Banger]
Mbizana (feat. Dr Moruti)
Ngiphe (feat. Doc Shebeleza)
Moonlight
Udlala Kabi
Lilo (feat. Spirit Banger)
Net Worth
She has an estimated net worth of $1 Million which she earned from being an afro-soul singer and songwriter.
Twitter
Instagram
Album
Zanda Zakuza News
Zanda paves her own way to the top
Source: SowetanLive.co.za
Vocalist Zanda Zakuza is on the rise to become one of house music's leading ladies. Zakuza features on the hot new track Over The Moon by Tendaness.
She was also the killer voice on last year's number one hit, Skeleton Move by Master KG.
The 26-year-old singer and songwriter from Durban first came to the spotlight in 2015 with a song called Umvulo, featuring DJ Mdix, where she managed to merge Gqom with her raspy vocal elements.
She said doors have been opening since she featured on Prince Kaybee's Ngomso and Club Controller.
The first thing she does before merging her vocals to a beat is to ask the producer what they want the song to be about.
"I try to merge their vision with mine. Prince Kaybee was always vocal about what he wanted on a song, which made things easier for me when writing. Nevertheless, Master KG wasn't like that, so I had to channel what I was feeling in the studio at the time," she said.