Advertisements
Zenobia Kloppers (born 10 December) Namibian-born South African-based singer, actress, voice artist, writer and business owner known for playing the title role in the 2019 feature film Fiela se Kind (Fiela's Child).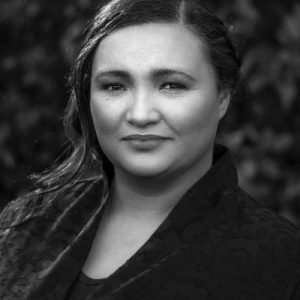 Education
She graduated from Stellenbosch University with a Performers Licentiate in Music, Physical Theatre & Movement and a Performers Diploma in Acting from the University of Cape Town.
Career
Zenobia Kloppers began her professional career in entertainment in 1991 and has continued to work continuously in theater, radio, television, and film productions ever since.
Throughout her career, she has performed in numerous theatre productions, including Ghoema, Sarah: Saartjie Baartman, Fiela se Kind, and Kô, Lat Ons Sing!
Advertisements
She's also done a lot of audio work and radio dramas, mostly for Radio Sonder Grense (RSG) 100-104FM in Cape Town. Boemerang, Poppie – Die Drama, Kuspad, Inferno, Purgatoria, Huis op die Hawe, and Stoom are among the projects in which she has voiced characters.
Zenobia made her television acting debut in the 2013 kykNET adventure series Thomas@ as Joey the Bergie (vagrant), based on the novel by Carina Diedericks-Hugo.
In early 2014, she appeared as Fatima Ibrahim in the SABC1 coming-of-age youth drama series Amaza, directed by Lucilla Blankenberg.
Rebecca Thuli, a compassionate mother but a bitter daughter, was her character on the kykNET soap Suidooster, where she first appeared in Season 4, Episode 203. She returned for the next two seasons in the same capacity.
Zenobia Kloppers Net Worth
She has an estimated net worth of $150,000 which she has earned as an actress.
Advertisements