Advertisements
Alutha Pasile is a South African man who has been accused of killing his girlfriend, a law student of the Fort Hare University identified as Nosicelo Mtebeni.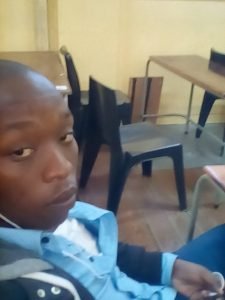 Alutha Pasile Age
He was born in the year 1996 in South Africa. As of 2021, he is 25 years old.
Nosicelo Mtebeni Death
The horrific discovery was made after a motorist had flagged down police on patrol at about 7am on Thursday, to inform them a body had been found in a suitcase. Soon after police visited the crime scene, the 25-year-old suspect was found and arrested.
Brig Tembinkosi Kinana said police patrolling the area early on Thursday morning were flagged down by a motorist who told them what he had seen.
Advertisements
"On their arrival at the corner of Fleet Street and Fitzpatrick road a suitcase with the body of a 23-year-old female was found. Next to it was a black bag with other body parts.
Arrest
While at the scene, police received information that a 25-year-old suspect believed to be linked to the murder was found and immediately arrested," Kinana said.
According to Kinana, preliminary investigations revealed that the suspect and the deceased had been living together for some time.
Meanwhile, the suspect identified as Alutha Pasile is expected to appear in court on Friday, August 20. He faces a charge of murder.
Advertisements