Dan Montsitsi (born 1954) was a South African leader of the Soweto Students' Representative Council, the body that led the 1976 Soweto Student uprising.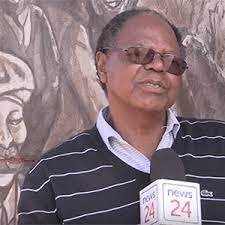 Dan Montsitsi Age
He was born in the year 1954 in South Africa. He was 67 years old as of 2021 when he died as a result of Covid-19 complications.
Career
Dan Montsitsi, Tsietsi Mashinini and Khutso Seatholo were the three key youth leaders who planned and organised the Soweto uprising.
For his role, the apartheid security police arrested Montsitsi almost a year after the protests on 11 June 1977 and tortured him before sending him to Robben Island, where he spent three years.
Over the years, Montsitsi remained active in SA politics and in 2013, the ANC named him as the leader of its parliamentary caucus.
He also served on the Ad Hoc Committee on the General Intelligence Laws Amendment Bill, the Standing Committee on Defence and the Select Committee on Labour and Public Enterprises, among other portfolios.
The outspoken Montsitsi was critical of the ANC and said that over the years, the party's moral standing had been greatly eroded.
Death
Daniel Montsitsi reportedly died of Covid-19 complications at the age of 67. Health minister, Joe Phaahla, said this during his department's media briefing on Friday morning.
The South African health minister also took the opportunity to convey his condolences to Montsitsi's family and friends and urge citizens to continue adhering to Covid-19 regulations.