Dalen Lance (born 16 February 1983) is a South African television host based in Johannesburg, South Africa.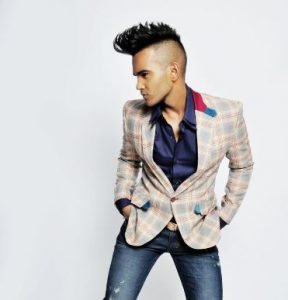 Dalen Lance
He was born on the 16th of February 1983 in Cape Town, South Africa. As of 2022, he is 39 years old and celebrates his birthday on February 16th every year.
Education
In 2004, he earned a Bachelor of Commerce in Financial Accounting from the University of Cape Town, and in 2014, he earned a Master of Business Leadership from the University of South Africa's Graduate School of Business Leadership.
Career
He hosted the DSTV's Kyknet channel's early-morning TV show Dagbreek for two seasons and the reality TV dancing competition Step Up or Step Out for two seasons.
Lance has also appeared on TV shows such as High School Musical, Spotlight South Africa, 20-Something, Pap Idols, and Bling as a host. In 2006, he published his debut album, Be Your Man, which had a hit of the same name.
In 2002, shortly after completing his undergraduate studies, his sister Keziah suggested him to meet with Janet du Plessis of Artistes Personal Management ("APM") in Cape Town.
Lance worked on projects for the BBC, Walt Disney World, and the SABC under du Plessis' supervision. In 2005, he took some time off to travel and worked at Camp Mariah in New York City as a camp counselor and audio-visual teacher.
He relocated to Johannesburg after returning to South Africa in 2006 to pursue music and television full-time.
Dalen Lance Net Worth
He has an estimated net worth of $400,000 which he has earned as a television host.