Advertisements
Elif is a Turkish novela dubbed into Afrikaans and tells the story of a six-year-old girl who, like so many small girls, finds herself thrust into circumstances she didn't ask for, at the mercy of self-involved adults.
Her mother Malek secretly delivers her to the wealthy Emiroglu household, where she will grow up, as her mother did, as a servant on the farm.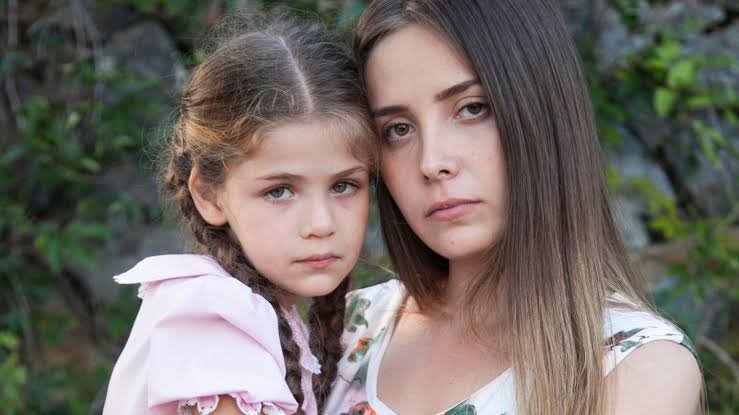 Monday 3 May 2021
Episode 164
Ipek is off to New York, but what will she do when the farewell becomes increasingly difficult? Kenan confronts Aliye about a document relating to Melek's past. Bekir and Nihat leave Elif behind, all to herself, in the woods. Melek is at the end of her tether when she receives devastating news.
Advertisements
Tuesday 4 May 2021
Episode 165
Melek receives a call from Elif which sparks some hope. Veysel once again has a plan to get hold of the CD. Poor Elif suffers under Sukran's strict hand. What is Aliye's plan with Melek?
Wednesday 5 May 2021
Episode 166
Ipek and Kenan wants find out what happend in the past. Aliye confronts Arzu about her memory loss. Everyone joins the search party to find Elif.
Thursday 6 May 2021
Episode 167
What will Sukran do to Selim? Zeynep plays the hero in trying to save Selim. Veysel suspects Erkut of taking the CD and Aliye wants Arzu to tell Kenan the truth.
Friday 7 May 2021
Episode 168
Sukran tries her best to make Elif/Leyla save Burak from the river! Will Melek, Melih, Zeynep and Selim find her in time? Seyda wants to find the highest bidder for the CD.
---
Monday 10 May 2021
Episode 169
Dark clouds having silver linings when Elif is found, Sukran is arrested and the family is happy for Elif's return, Selim learns that Melih is Melek sister and creates trouble in pradise for him and Zeynep, Aliye test positive for poison and Seyda plans to trade the CD for much more than what Murat had in mind.
Tuesday 11 May 2021
Episode 170
Selim is very hurt by Zeynep's perceived dishonesty and chases her away from the farm. Elif is delighted to hear Melih is her real uncle. Arzu gives the game away about her amnesia.
Wednesday 12 May 2021
Episode 171
The truth is out on Arzu's getting her memmory back and Kenan is furious about it, the whole family is in disbelieve of Arzu's betrayal except Aliye that confesses to her children that she knew about it but did tell Arzu to tell Kenan, Zeynep is struggling with the break up and Gonca confronts Sinem about her real motives.
Advertisements
Thursday 13 May 2021
Episode 172
Arzu takes drastic steps to protect herself when Aliye confronts her. Selim warns Melek against Melih, but reveals some truths to him. Melih turns the heat on Murat about the CD.
Friday 14 May 2021
Episode 173
Arzu and Erkut is working together to try and get Arzu back on the farm, Aliye is being blackmailed with her dark past, Will Melih and Melek succeed in convincing Selim to forgive Zeynep?
---
Monday 17 May 2021
Episode 174
Arzu discusses an ultimatum with Aliye. Elif finds joy in curating a sneaky plan. Seyda retaliates after being pushed to the brim.
Tuesday 18 May 2021
Episode 175
Seyda is playing a very dangerous game. Zeynep and Selim are forced to try and work things out. Veysel finds himself in an unusual situation.
Wednesday 19 May 2021
Episode 176
Arzu becomes desperate as more of her secrets are revealed. Sadik makes an interesting discovery. Tulay decides to end her relationship with Veysel.
Thursday 20 May 2021
Episode 177
Arzu receives a very upsetting letter, and tries all her means, even blackmail to try and rectify the situation. Selim and Zeynep chooses the important date and it has to be announced to the family. Tulay finds out an unknown detail about Veysel and has to decide whether or not to end it. Sadik returns the ring to its owner.
Friday 21 May 2021
Episode 178
To Arzu's dismay, Aliye supports Selim and Zeynep with their wedding plans. Gonca is heartbroken by shattered fantasies. Veysel and Melek are officially divorced, finally.
---
Monday 24 May 2021
Episode 179
Aliye is convinced everyone is scheming against her, putting Zeynep and Selim's relationship in jeopardy. Veysel starts to see who Tuläy really is.
Tuesday 25 May 2021
Episode 180
Aliye notices Melih's ring and it causes a series of events. What proof will Melih have? Zeynep and Veysel share an emotional moment about the wedding and Melek makes a shocking announcement.
Wednesday 26 May 2021
Episode 181
Aliye's devious plan to have Zeynep kidnapped takes a nasty turn for her when Melih confronts her with damning evidence. Veysel finds Tülay, but will it be a happy reunion?
Thursday 27 May 2021
Episode 182
Melih takes control and blackmails Aliye. Arzu is faced with someone from the past. Veysel stands up for what he believes in.
Friday 28 May 2021
Episode 183
Season 1 finale!
Both Melih and Arzu plan to sabotage Selim and Zeynep's wedding. Will they succeed in spoiling this day for the happy couple?
---
Monday 31 May 2021
Episode 184
Season 2 premiere!
https://youtu.be/41XxQcDXeUU
Advertisements