Jub Jub whose real name is Molemo Maarohanye is a South African Hip hop artist, convicted of culpable homicide for the death of four children in December 2012. He is the son of Jackie Maarohanye.
Jub Jub was the first South African to land a scholarship at the renowned FAME School –La Guardia High School for the Performing Arts in New York Manhattan where he completed his high-school syllabic.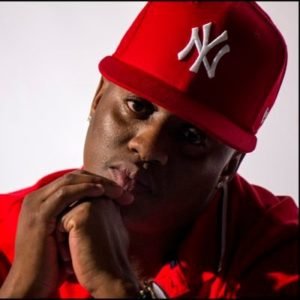 Jub Jub Age
Jub Jub was born and raised in Soweto, Orlando East from a family of five. His particular date of birth is not known.
Jub Jub has also perfected the art of presenting TV shows and appearing in film such as:
KTV (Kids entertainment)
Inside Info
Yo TV
Road to Health (educational youth program)
Jam Alley (youth entertainment interactive show)
Selimathunzi (lifestyle celebrity show)
Ezimtoti (music program)
Simunye Grooves (music Video showcase)
Channel O (international and local music, variety show)
Feature Films
Lunar Cop with A-list Hollywood actor Eric Roberts (A South African feature film within the science fiction genre).
'Full court press' and 'Drive by' both feature films, filmed in New York produced and directed by former Black Panther Jamal Joseph. Full court press was a basketball movie featuring Hip Hop megastars Craig Hall, Da Brat and Taye Diggs.
Jub Jub Sentence
On 8 March 2010, he and his friend Themba Tshabalala caused a serious accident when they were drag racing under the influence of hard drugs on a public road near a school. Four children were killed and another two survived with brain damage. On 5 December 2012, both were sentenced to 25 years in jail each for murder, attempted murder and three related offences. An appeal will be heard on 7 February 2014. On 8 October 2014 Jub Jub and his friend Themba Tshabalala's murder conviction was overturned to culpable homicide in a high court in Johannesburg. Their sentences were reduced from 25 years to 10 years, starting from 2012. On 5 January 2017, he was released on parole after serving 4 years, one month and one day of his sentence. His accomplice and fellow accused, Themba Tshabalala was also released on parole the same day.
Jub Jub Twitter
Jub Jub Instagram