Advertisements
Kumi Naidoo (born 1965 in Durban) is a South African human right, environmental activist and Professor of Practice at Thunderbird School of Global Management.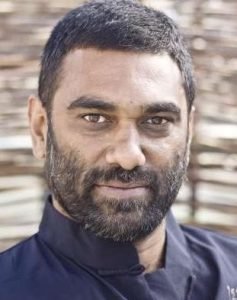 Kumi Naidoo Age
He was born in the year 1965 in Durban, South Africa. He is of Indian descent but identifies as a Black South African.
Kumi Naidoo Wife
It is believed that he he is married but we are not so sure. He has a daughter named Naomi Naidoo.
Career
In the 1970s and 1980s, Naidoo was a child activist in South Africa, fighting apartheid. He is a co-founder of the Youth Organization Helping Hands. In various roles, he has led global campaigns to end poverty and protect human rights, including serving as Amnesty International's Ninth Secretary-General until December 2019, when he decided to step down due to health concerns.
Advertisements
From 2009 to 2015, Kumi was the first African to lead Greenpeace, the international environmentalist organization, as its International Executive Director. From 1998 to 2008, he was the Secretary-General of Civicus, an international alliance promoting citizen involvement.
Kumi also served as the inaugural Executive Director of Africans Rising for Justice, Peace, and Dignity. He's also worked with the Global Call to Action Against Poverty and the Global Call for Climate Action (Tcktcktck.org), which brings together environmental aid, religious and human rights organizations, labor unions, scientists, and others to organize large rallies around climate talks.
Net Worth
He has an estimated net worth of $1 million which he has earned as an activist and professor.
Advertisements