Leruo Molotlegi (born 1968) is the 36th kgosi, or king, of the Royal Bafokeng Nation which is located in the North West Province of the Republic of South Africa.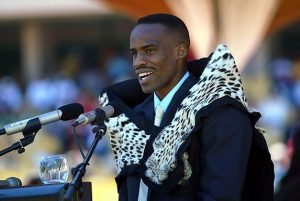 Education
He attended Hilton College in KwaZulu-Natal, South Africa. He graduated from Natal University with a bachelor's degree in architecture and urban planning.
Career
He has been Kgosi since 2000, when his brother, Mollwane Lebone II Molotlegi died. Molotlegi was not formally enthroned until August 16, 2003. The coronation, which took place at the Royal Bafokeng Stadium in Phokeng, South Africa, drew 3,000 Bafokeng people.
Leruo Molotlegi Net Worth
He has an estimated net worth of $1 million which he has earned as a traditional ruler.